By now, streaming or editing videos, even elaborate ones, is no longer something reserved for an elite or a narrow group of people equipped with numerous and expensive equipment. Nowadays pursue a career as a streamer or youtuber in fact, fortunately it has become a challenge for everyone. However, if we want to get the most out of these activities, it is recommended have a green screen, that is, a green sheet that makes different types of operations extremely easier, as well as open the way to endless video possibilities.
Change the background behind you during a live broadcast, jump into imaginary scenarios for a video and much more: the uses of a green screen are decidedly innumerable and, precisely for this reason, it is therefore essential for a streamer, or for anyone who wants to immerse themselves in this world, have one of the best green screens on the market. Considering how it is certainly not a prohibitive purchase at an economic level, since there are different ranges and types of green screen on sale, there really are no reasons today to do without this product.
Before going into the list of the best green screens that can be purchased today, whatever your needs, have you made sure you are equipped with the best gaming chair and a gaming station with counter bows? You don't want to disfigure during your live broadcasts, do you?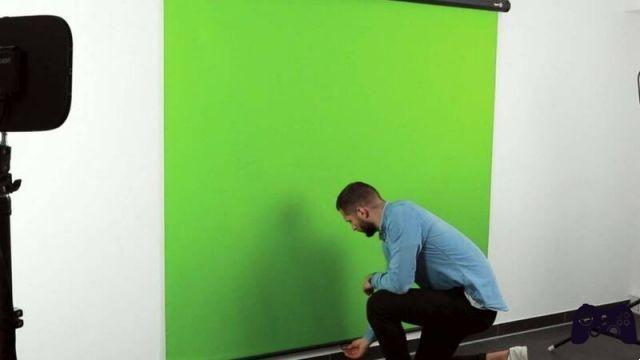 The best green screens for streaming
Neewer Green Screen with frame
Elgato Green Screen
Neewer Green Screen
Neewer Green Screen with Lighting Kit
Neewer Green Screen with frame
Are you looking for a Mr. green screen with whom to deal with even the most complex of live streams? Then the beautiful green screen by Neewer is right for you, with dimensions of 148×10,5×11,5cm. A product equipped with a pneumatic frame to be assembled in seconds, with a comfortable rigid aluminum case and characterized by a material resistant to creases. In short, the Neewer green screen is perfect for both the professional and the novice and will prove to be an excellent ally for every single shot.
See on Amazon
See on eBay

Elgato Green Screen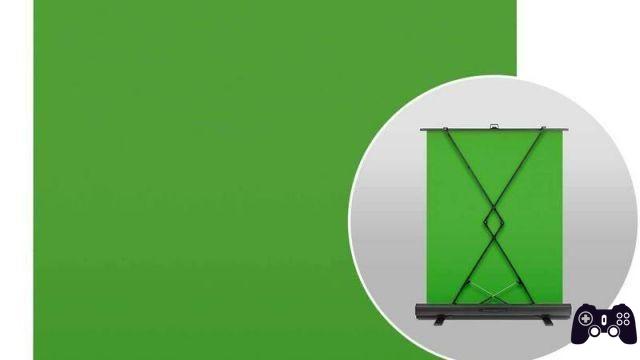 When it comes to the best green screens on the market, it's impossible not to include Elgato Green Screen, which is what it is the best known and most famous product on the market. Featuring a high-quality crease-resistant screen, a concealable design complete with a rugged aluminum case, and ultra-fast setup with the pneumatic X-frame, Elgato Green Screen is in fact a great product, also commonly used by the most important streamers and youtubers. Do you want to hang it directly on a wall? No problem: it exists in this format too!
See on Amazon
See on eBay
Neewer Green Screen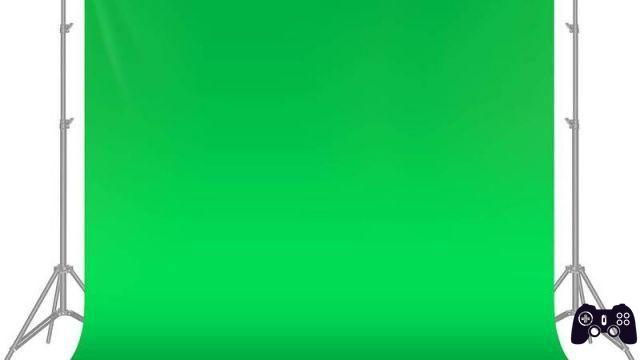 If you are already equipped with the supports on which to rest the green screen or simply do not need them, Neewer will come to your rescue again, offering a beautiful and affordable 100% pure cotton green screen at a very affordable price. With dimensions of 1,8×2,8 metres, this green screen is in fact perfect for all those who need to replace their green screen or want to spend as little as possible.
See on Amazon
See on eBay
Neewer Green Screen with Lighting Kit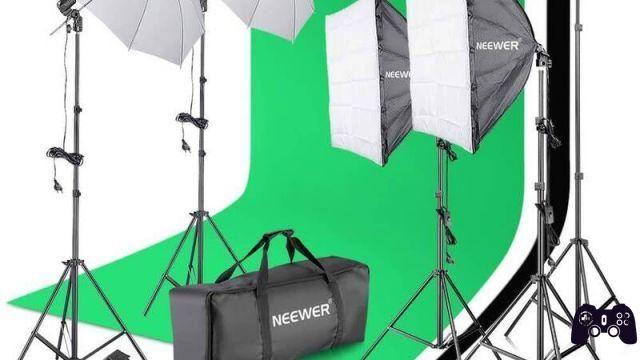 As the most experienced users will know, having only one of the best green screens on the market is absolutely not enough to make high-quality videos and photos. In fact, to get the most out of it, it is almost obligatory, in addition to an adequate software, also have a whole set of accessories, such as lights and spotlights. If you are looking for a complete kit, with which to start already at the maximum, the ever-present Neewer offers a delicious kit with three backgrounds, two softboxes and two lampshades: in short, everything you need to take full advantage of the green screen and make your live streams make a significant leap in quality. All this, moreover, at a more than affordable price.
See on Amazon
See on eBay
How to choose the best green screens for streaming
Choosing a green screen is certainly not a complex undertaking as with other products, but however, it is necessary to take much more than one precaution in order to avoid being deprived of some essential characteristic. Therefore, there are some features to keep an eye on, although they are much simpler to understand than a technological product. Follow us in the following paragraphs as we explain everything you need to know.
Dimensions:
The first aspect to take into consideration when choosing one of the best green screens on the market is, it seems trivial to say, the one relating to the dimensions. The towels, in fact, are often particularly generous in terms of size and it is therefore highly recommended to make sure you have the space to use them before embarking on a purchase. On the contrary, it could happen that the selected green screen is actually not very wide, therefore not sufficient to completely eliminate the background behind it. So, dear readers, pay attention to the dimensions and keep in mind the place where you want to place it and the amount of background to remove.
Support
The green screen, as easily imaginable, must be kept vertical most of the time and is therefore necessary make sure you have the right supports to keep it in this position. Some products are already self-sufficient in this regard, as they are equipped with a frame or tweezers such as theElgato Green Screen with frame, while others are sold without these features, see the Neewer Green Screen. If you already have something to keep the green screen vertical then it is possible save some money and just buy the towel.
Accessories
Often it is not enough to have a green screen, however qualitatively valid, to be ready to jump into the fray and in fact, the appropriate instrumentation is requiredsuch as special lights. If you don't have them, and you want to create content of a certain level without spending too much, making sure of their presence within the single kit is a good and right thing. We tell you this because, more often than not, the ambient light alone in your room is not enough to make the green screen work well, and you could therefore notice numerous spots and shadows that undermine the final result. Of course, a lot also depends on the result you want to achieve: if you don't aim for perfection, the green screen alone accompanied by the light in your room could be more than enough.
Quality
For many it will be decidedly obvious, but it is always good and right make sure the good quality of a green sheet before buying it. In fact, shooting in the crowd is not often sufficient for find one of the best green screens on the market and it is in fact necessary to consider the material, the presence of some anti-crease technology and other similar characteristics. In addition, also make sure the green used is completely uniform and that the frame is well reinforced, so as not to be transparent.
Price
As you surely already know, a green screen, provided you accept a lower quality than a professional product, can also be built by hand. In fact, all you need is a towel characterized by a single color, preferably green or blue. Spending little, therefore, is really possible, and if you're just starting out, it's really time to do it. Luckily for you, for just €18, you can take home Neewer Green Screen, a product designed specifically for the less demanding; for all those who intend to start experimenting with the green screen, both in terms of live broadcasts and video editing. Obviously, needless to say, to the most demanding and professional among you we suggest a superior model, if possible also equipped with a lighting and support kit, as in the case of the top of the Neewer range. Alternatively, especially for its incredible ease of use, we strongly recommend looking at Elgato, a very reliable and effective green screen.