The month of October is now coming to an end, and leaves us with an impressive amount of new videogame releases. One of these is Gotham Knights, the new title from Warner Bros Games Montreal all about the bat-family made up of Bat Girl, Nightwing, Robin and Red Hood. The game has been on the market for a few days and immediately stood out for a series of critical issues and problems that are not making players very happy. On consoles there has been a lot of talk about the 30 FPS case, while a new problem appeared on PC.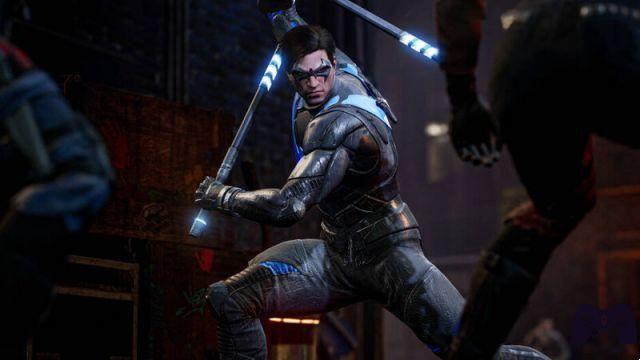 Players who have decided to buy the PC version of Gotham Knights (you can find it on Amazon) are reporting many problems related to finding matches online. The reports soon arrived on the web, where these enthusiasts discovered that, at the moment, matchmaking for the online portion of the title doesn't work. In these hours Warner Bros. Games has declared that it is aware of the situation, underlining that it is also preparing a solution to the problem.
"The development team is working to release a server-side fix, which should address the issue that is preventing some PC players from being unable to join each other's matches. This fix will not require a game update, just return to the main menu and continue or restart the game." said WB Games Montreal.
The team recently pushed a server side fix that should solve the issue where some PC players couldn't join each other's games! This fix does not require a game update; just go back to main menu and continue, or relaunch. #GothamKnights
— Gotham Knights (@GothamKnights) October 23, 2022
The problem related to online matchmaking has given a lot of boredom to many fans, above all because the game lends itself very much to an online co-op experience. The four-heroes structure allows both to play the adventure alone, changing the characters to send around Gotham to your liking, and in online multiplayer, where each player can complete the team by forming his own ideal bat-family.