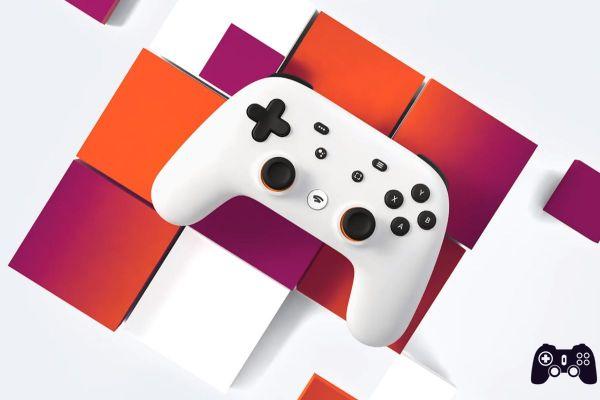 Today I want to tell you about Google Stadia, the new service of Cloud Gaming. It can be accessed from a smartphone, tablet, PC, Chromebook or a TV with Chromecast, via theInstant play it will be possible to watch a video game trailer on YouTube, press the Play button, and immediately jump into the action without any waiting time, thus breaking down the walls of the hardware specifications of a device but raising another one, the one linked to the internet connection.
Stadia will arrive and we will have two ways to use the service:
-Stadia Pro: available already from this 2019 but will be paid, € 9,99 per month, It will include access to games in 4K @ 60fps HDR, 5.1 audio and a library of titles that will be updated from month to month.
-Standard Stadia: available from 2020 and can be accessed for free, full HD resolution available, always at 60 fps, audio only stereo and no HDR.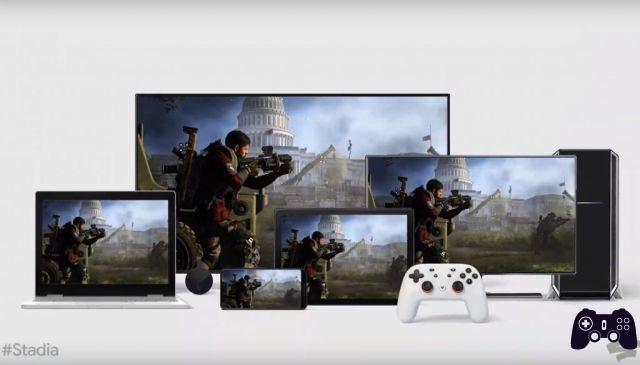 The latest games will be available for purchase as digital titles. Among the recent innovations we have the Google Stadia Founder's Edition, which includes:
-Chromecast Ultra
-Stadia Controller Night Blue Limited Edition
-3 months of Stadia Pro membership for you and a friend
-Worldwide precedence for nickname choice
-Full version of Destiny 2, including DLC ​​and season pass
Everything is already pre-orderable from today at 129 € with free shipping and until 2020 all those who do not have the Founder's Edition purchase they will not be able to access Stadia.
I minimum requirements in order to take advantage of this service they are 10 Mbps in download, guaranteeing good resolution in 720p @ 60fps and stereo audio. To switch to 1080p @ 60fps with 5.1 surround sound and HDR you need 20 Mbps, while for 4K @ 60fps always HDR and surround sound you go for 35 Mbps. To find out if you meet the requirements you can do a test via the site Google projectstream.
CURRENTLY CONFIRMED TITLES
Assassin's Creed Odyssey
Baldur's Gate 3
Borderlands 3
Darksiders Genesis
Destiny 2
DOOM Eternal
Dragon Ball 2 Xenoverse
The Elder Scrolls Online
Farming Simulator 19
FIFA 19
Final Fantasy XV
F
Get Packed (new!)
Ghost Recon Breakpoint
GRID 2019
Gylt (new!)
Just Dance
Metro Exodus
Mortal Kombat 11
NBA 2K19
Power Rangers: Battle for the Grid
2 Rage
Samurai Shodown
The Crew 2
The Division 2
Thumper
tomb raider
Rise of the Tomb Raider
Shadow of the Tomb Raider
Wolfenstein Youngblood
Stadia Pro or Stadia Standard, which will be your choice? Stay tuned for more updates.