Google's commitment to digital well-being continues. The Mountain View giant recently decided to disable beauty filters from the Camera app by default when taking selfies. The novelty was introduced with the recent Big-G smartphones, Pixel 4A and Pixel 5. The decision comes following studies carried out by the Californian giant together with psychologists and experts on the effect that these filters can have on the mental well-being of the 'user.
Filters, which are now applied automatically, may lead to the definition of a beauty standard that some people may be confronted with. For this, Google has drawn up new guidelines for Android smartphone manufacturers focused on control, transparency and the language used by the software.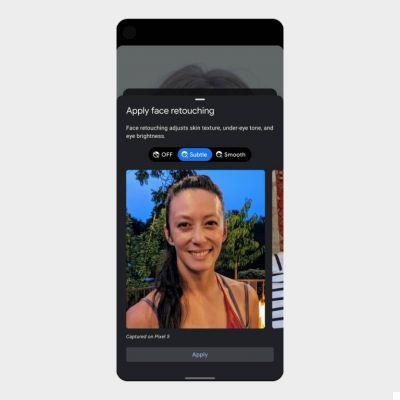 Will the beauty filters disappear? Absolutely not. By default, they will be disabled (contrary to what happens now) and it will be the user from time to time to decide which filter to apply to their selfie. If the filter is active, this will be clearly indicated and Google has removed all references to the word "beauty". A future update will show information on how each filter is applied and what changes it makes to the image.
Big-G suggests that use a "neutral" language that focuses on the description (even in the icons) of the function rather than referring to terms such as "weight loss" or "beautification" which add judgment and seem to suggest to the user that their image needs improvement. As mentioned, all of this could have a negative impact on the user's psyche.
Google finally hopes to this policy social networks also join where images proliferate, as well as smartphone manufacturers. To share the new guidelines of the Californian company there is already Snapchat, where the camera is already without filters by default and the user has to activate them manually every time.
Xiaomi Mi 10 is available for purchase on Amazon with a discount of over 300 euros.