God of War Ragnarok is finally out and for just over twenty-four hours the most ardent fans of the series have been getting lost in the nine Norse kingdoms that are the theater for the epic of Kratos and his companions. Without a doubt it is one of the most anticipated titles by a huge number of fans and which has already made an impressive impact. Precisely for these immense attentions we would like to underline that what you will read in this article could result as a little spoiler of what this experience has to offer, therefore we advise you not to go further if you have not yet started your adventure.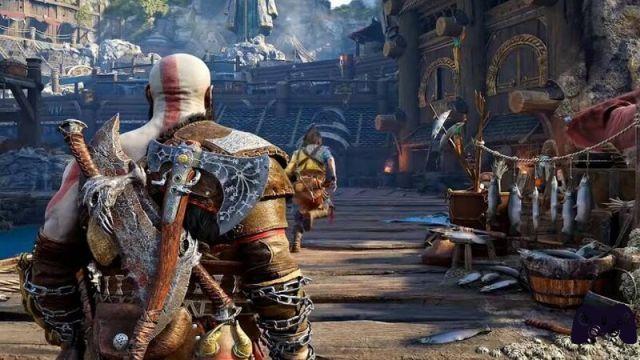 If you haven't closed the article yet, it means that you are already well advanced with the collection of God of War Ragnarok collectibles, or more simply that after all you don't care so much about spoilers. Well, according to what a player has pointed out, it seems that the Santa Monica Studio guys enjoyed including a curious tribute to another great PlayStation series in their new game: The Last of Us.
This user posted the image on Reddit marking it as a spoiler so as not to spoil the surprise for anyone, but by clicking on it we can see what it is specifically about. One of the collectible poems in God of War Ragnarok (you can buy the game on Amazon) contains clear references to some of the most iconic characters and situations that have taken place in the world of The Last of Us.
It's not the first time we've seen such estimation behaviors among PlayStation's internal studios, and even the studios themselves N e Cory Barlog in the past they have repeatedly shown mutual affection for the games they have been involved in over the years. We are sure that this is just one of the many easter eggs and curiosities present in the new God of War Ragnarok, and as the days go by we will discover what else this new Norse epic hides.