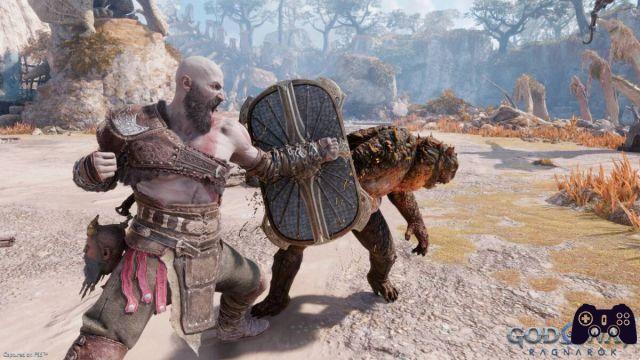 The recent publication of the patch 2.04 di God of war ragnarok on PlayStation 4 and 5 will permanently delete the annoying bug related to the difficulty. This has been the subject of complaints in recent days, among the small problems that the title is experiencing at its launch.
The publication of God of war ragnarok has certainly satisfied its community from top to bottom, immediately achieving respectable results, especially for the general care with which the title is showing itself to the general public. Obviously all this taking into account that perfection does not exist and no video game will ever be released without even the slightest flaw in its overall experience.
One of the bugs that fans have continued to complain about in recent days is the one related to difficulties of the title. In essence, many of them have reported that they have failed in any way to modify it following the start of their games, with the obligation to continue with the initial choice. The voices of the people therefore reached the ears of Santa Monica Studio, which promptly responded with a patch that solves this rather uncomfortable dynamic.
in accompanying notes of patch 2.04 (should weigh roughly 221,4 MB on PS5) by God of war ragnarok, reported by twistedvoxel, we therefore find this specific fix, accompanied by a series of other small general changes: they fixed a problem for which some players could not change the difficulty level, and also a rare application crash that sometimes occurred in weapon menu.
The studio's overall focus on God of war ragnarok not surprising at all, also thanks to a more than positive relationship with his fans who over the years have perfectly framed the modus operandi of this company. We just have to wait for new details regarding the future of the project, whether they are internal to the new chapters or perhaps external.