God of War fans and various collectors, attention: tomorrow, Wednesday November 30, the coveted collector God of War Ragnarok Jötnar Edition will be available again in a very limited number of copies. An opportunity not to be missed and that will be only available to GS Pro subscribers. To try to buy a copy, you must in fact be registered with GS Pro: to do so, all you need to do is purchase the annual subscription just 16,99 euro directly on the dedicated page.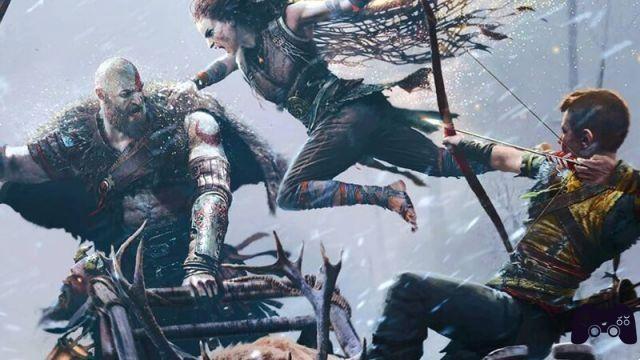 Free shipping for orders over 30 euros, a series of exclusive promotions and flash sales, limited access to the sale of some collector editions, such as this Jötnar Edition, a birthday gift and up to 165 euros of leisure experiences : these are just some of the benefits of the GS Pro subscription, which for a limited time can be purchased for just €16,99 for one year.
La Giants Edition di God of War Ragnarok, in addition to being highly desired by fans and limited edition, it is also particularly attractive in terms of content. Inside there is a code to download the title on PS4 and PS5, an empty steelbook with representations of the Bear and the Wolf, two 5cm figures, digital content, a set of dwarven dice with a wood effect finish enclosed in a bag with the symbol of Yggdrasil, a 40cm replica Mjölnir Hammer, an 18cm vinyl with game tracks, a set of three pins, the Draupnir ring with bag and the fabric map of Yggdrasil. Not a bad booty, which subscribers to GS-Pro they will be able to try to win exclusively tomorrow, November 30th.
Also read: Black Friday: 5 games ignored by everyone that you should catch up on now
In addition to the possibility of being able to try to buy the coveted Jötnar Edition of God of War Ragnarok, there are also many other offers in circulation. In order not to miss even one, we refer you to ours three Telegram channels dedicated to offers. In them you will find up-to-date information on all the best offers going on in the various stores. All with specific channels dedicated to: Offers, Hardware & Tech and Clothing and Sport. By conveniently following the link below, however, you can find the link to the Jötnar Edition: however, remember to register for GS Pro first and be logged in with your account!
» See the offer on GameStop «
Follow us and always stay informed on the best offers!
Events » Amazon Prime Day | Black Friday
Offers and Discounts » All offers | Discount Codes
Telegram channels » General Offers | Hardware & Tech | Clothing and Sports
Buying guides » SOS Home & Garden