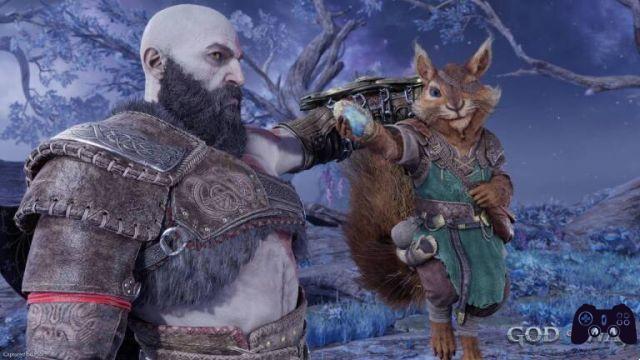 As we all know, God of War Ragnarok will debut in just 2 days. The release date of the game is in fact set for November 9, 2022 and while we wait to find out the players' opinion (after that of the critics), there are those who think that this date was not chosen at random.
The theory was spread on Twitter by ManuDoll and it seems very valid, so much so that it has found the silent support of Cory Barlog, who has neither lied nor confirmed what you will read, but his answer is probably worth a thousand words. Before proceeding with the analysis of this theory, a warning: what you are about to read has obviously not been certified, since the Norse mythology has not been reconstructed precisely, so it's just a theory. Do not take everything as an absolute truth, since it is very complicated for historians to reconstruct the whole story in question exactly.
In mythology, to start Ragnarok, two wolves (Skoll and Hati) must devour the moon and the sun. Tomorrow there will be a total lunar eclipse, an event that occurs when the sun, moon and earth are perfectly aligned. This phenomenon leads to the "Blood Moon", or the moon that turns red. According to ManuDoll and according to Norse mythology, that is the beginning of Ragnarok: the red color of our satellite would mean that the two stars have been eaten and thus everything can begin.
Hey @SonySantaMonica and @PlayStation – can you confirm this for me? #GodofWarRagnarok pic.twitter.com/6thTulTE6S
— ️‍❤❤️‍ (@EmManuDoll) November 5, 2022
Again, we repeat that it is not possible to validate this theory. Over the years, attempts have been made to draw a clear picture of Norse mythology several times, unfortunately failing to do so. However, this theory is certainly interesting and it is not excluded that in Santa Monica it was decided to opt for the release on November 9 as a "tribute" to these legends.