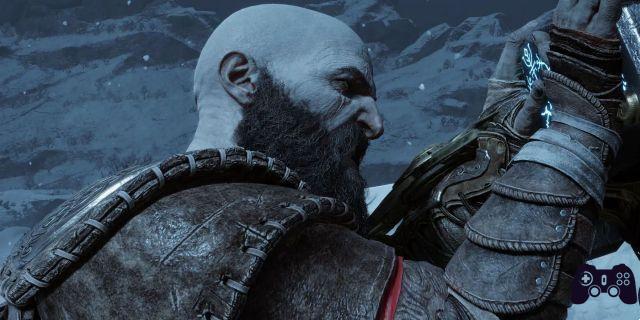 God of War Ragnarok is undoubtedly the most successful title among the releases of this period. The sales figures are very high and the ratings of the reviews (find ours here) are equally high. However, it looks like Santa Monica Studio is about to find itself in an awkward situation. In fact, a music producer claims to have worked in the creation of the game's soundtrack without however receiving the credits due to her.
better get this out before Twitter dies.
i'm so happy to see so many folks enjoying God of War Ragnarök! i worked on the editing/arrangement/implementation of the Freya chase scene and Thor boss fight music. you can hear to a bit of each scene's music in this video!
(short ) pic.twitter.com/I2wCbX3UYx
— jessica mao ✨ (@jmaomusic) November 18, 2022
Jessica Mao, in a series of tweets published on her account, showed what her work would have been in God of War Ragnarok (which you can buy on Amazon). The producer showed a couple of initial scenes of the game in which she claims to have worked, without however obtaining the minimum criteria imposed by Santa Monica. Therefore, the studio has not granted her credit for her work and, again according to Mao's words, she will not be able to do it even with the next patches.
Jessica Mao's series of tweets follows an interesting escalation in which, in a first phase, the composer shows her work and describes in detail all the techniques she used to reach the final result. Later, however, she points out that despite everything, Santa Monica did not grant her credits on God of War Ragnarok precisely because of the failure to meet these criteria. However, the woman also claims that she still does not know what criteria are in question. This is undoubtedly a delicate issue that can only be clarified by study.
In conclusion to the tweets, Jessica Mao addressed the game developers directly, inviting them to always credit the work of all those involved in the development of video games. The matter therefore seems quite serious, even if as recent events such as that of Bayonetta 3 teach us, what emerges from similar statements is not always true. As always, we will follow the evolution of the story, in the hope that everything ends for the best.