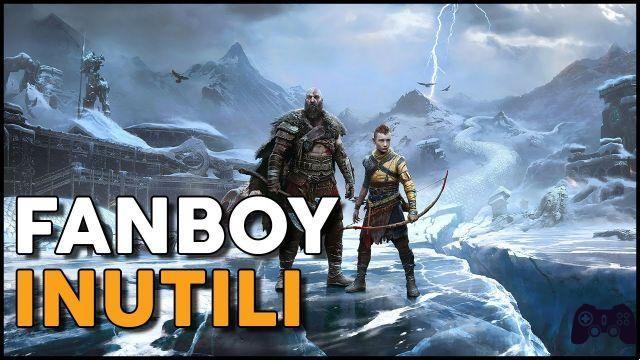 After an extraordinary launch of the game, Eric Williams, director of God of War Ragnarok and historical member of Santa Monica Studio, recently revealed that he had to fight to insert a specific character into the game. According to the developer, in fact, the team would have preferred to completely cut the part in question and the decision required great efforts on his part.
The offending character is that of Ratatoskr who, in God of War Ragnarok, plays an important role not only for narrative issues. Ratatoskr, in fact, has the precise function of interrupting and breaking up the dramatic and gloomy tone of the game to insert a lighter tone that gives the player breathing space. In fact, without the presence of a comic-tinged character, the story of the game risked being too dark and excessively tiring the fans.
However, the rest of Santa Monica Studio weren't convinced this was the right decision. Many of the developers of God of War Ragnarok have expressed concerns about Ratatoskr and the fact that the team was going too far in that direction. According to Williams, even the director of music was taken aback when he was shown the introductory scene of the character. In fact, the composer didn't quite know how to deal with the soundtrack at that precise moment, since he risked distorting the entire previous score.
In the end, however, Williams still managed to put Ratatoskr in God of War Ragnarok (which you can buy on Amazon) and the end result was quite appreciated. To do this, however, the director had to enlist the help of SungWon Cho, the character's voice actor, who contributed significantly to his writing. In fact, the squirrel has undergone a conversion that has taken him from tough and vulgar to becoming a likeable character with a strong comic impact.