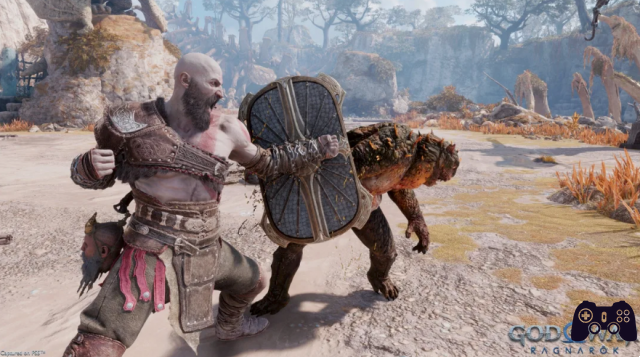 Santa Monica has never hidden the existence of a Photo Mode for God of War Ragnarok. However, the development team preferred to concentrate on other aspects of the game for day one and has postponed the launch of the long-awaited mode to a later date. But what we didn't know is that in reality the mode that allows you to create shots within the game is already present on the disk and on the digital file of the new Kratos game, so much so that a modder has somehow managed to unlock it, spreading video and screenshots.
To allow us to take a first look at the Photo Mode of God of War Ragnarok by Twitter user Speclizer, who somehow managed to unlock the mode within the game. In all likelihood (however we cannot be sure) in order to carry out such a maneuver, the modder resorted to the PS4 version of the game: Sony's old gen console can in fact be hacked, unlike the PS5 and this obviously opens up the scenario of mod. Speclizer himself has worked on some fixes for The Last Of Us and Uncharted 4 in the past.
Clearly, the current version of the Photo Mode is very crude and not the final product that players will be able to try. Despite this, it already allows us to have a first look at the technical features, such as the possibility of using a certain expression for the protagonists of the game. You can take a look at the mode thanks to the video that you find just below.
Unfinished Photo Mode Unlocked in God of War Ragnarok! #GodofWarRagnarok pic.twitter.com/RMOEr8lZWB
— Speclizer (@Speclizer_) November 11, 2022
God of War Ragnarok is available from November 9, 2022 exclusively on PS5 and PS4. The game will definitely come to PC, as Sony's current strategy is to publish each of its exclusive also on Steam and Epic Games, at least one year after the original launch on consoles.