If you are looking for an updated guide on which gaming smartphones to buy in this November 2020 you are in the right place! Not only a list of bare and raw devices but also a brief summary of what that particular product offers, so much so that it enters the guide of the best gaming smartphones.
But what is one smartphone gaming? And why, given the same hardware with a standard, should one choose one over the other? In general, a device of this range has functions, controls used, consumption and cooling devices, ad Hoc software, etc, which outlines the exact experience designed to play hours, hours and hours non-stop.
And now let's start listing these smartphones, remembering that they are not in order of importance:
Asus ROG Phone 3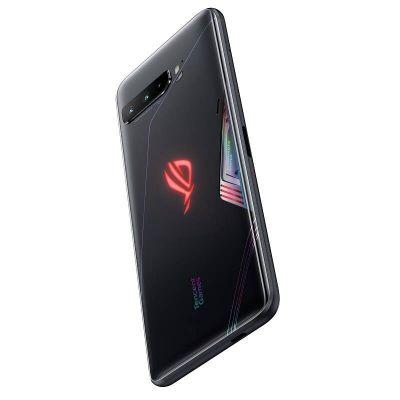 For some years now, the Taiwanese company has been delighting us with its range of smartphones entirely dedicated to gaming. We arrived atAsus Rog Phone 3 than with her AMOLED display over 6,5 inches in Full HD + resolution, it does justice to games with the most graphics ever. Not only that, it also makes them super smooth with a display refresh rate of 144 Hz.
Obviously top-of-the-range hardware with Snapdragon 865 Plus and a 6000 mAh battery that ensures long gaming sessions. But even if we used it connected to the power cable, there would be no problem: inside there is space for a cooling system which uses a really solid copper layer that effectively dissipates heat. Combined with this, there is also an additional layer of metal which exchanges heat with the first layer through the use of an adequate covering of thermal paste.
And if that's not enough, the package also includes an external fan that can be hooked into the back and activated if necessary.
The software is obviously Android but has a gaming setting with the ability to change CPU frequencies and also the speed of the connected fan, as well as a series of controls that can be activated in game.
You can find Asus ROG Phone 3 here , in the version with 256 GB of internal memory and 8 GB of RAM.
Nubia Red Magic 5G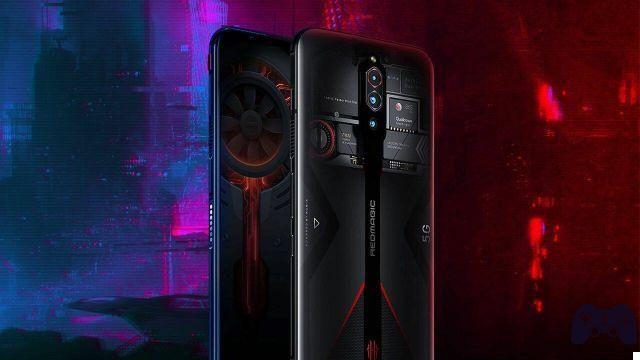 Nubia has also been involved in the creation of gaming smartphones for some time. Until 2015 it was a rib of ZTE, which became independent soon after.
The display is also slightly larger than 6,5 inches and is Amoled technology, the resolution is Full HD +. The panel refresh rate is a 144 Hz and this guarantees the maximum fluidity available for games and also high-level performance with the Snapdragon 865.
Nubia Red Magic 5G is a Gaming Phone also from the point of view of design, since on the backs they have been inserted two physical keys that come in handy in various types of games. It also has a particular vibration feedback that emphasizes the excited moments.
The cooling system chosen is a mix between the air one (with active fan) and the copper one which is very effective even in long gaming phases. Nubia opts for the fan as its tests have shown that the temperature can drop by 18 degrees with it active.
On the software side we have smart implementations including the mode Game Space: this has the ability to launch installed games and customize what you want the device to do. Turn the fan on or off, disable incoming notifications, change the Hz on the screen, record images and videos.
Trovate Nubia Red Magic 5G here , in the version with 128 GB of internal memory and 8 GB of RAM.
Black Shark 3 Pro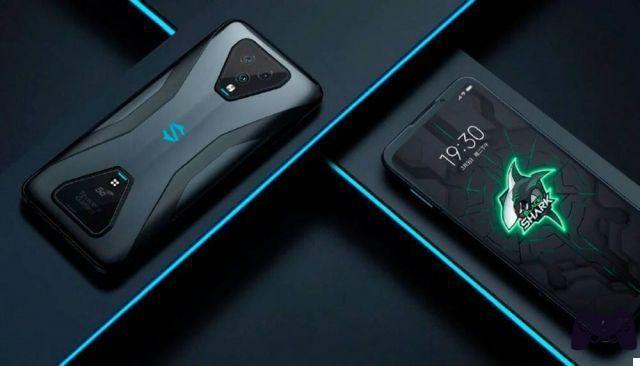 And then there is Xiaomi who with the Black Shark 3 Pro ensures Gaming Phone performance with one of the lowest prices on the market and a software curated with ad hoc themes.
Xiaomi's smartphone has a display of over 6,5 inches and, unlike the others, has a panel that is updated at the frequency of 90 Hz.
Snapdragon 865 SoC with an active cooling system with fan and with the help of a massive metal monolith to dissipate excess heat. All this ensures temperature under control even in prolonged gaming sessions. The battery from 5000 mAh it is also capable of providing autonomy up to expectations.
For the Gaming issue, Black Shark 3 Pro has two retractable physical buttons that return mechanical feedback. These are activated only when needed and offer us two keys that can be used when needed.
And finally the software that includes several customizations to take advantage of the very powerful gaming hardware. Among others, there is a list of installed games, options to activate and deactivate based on the game used, stop notifications and parameter adjusters such as CPU speed, etc.
You can find Black Shark 3 Pro here , in the variant with 256 GB of internal memory and 8 GB of RAM.
Lenovo Legion Duel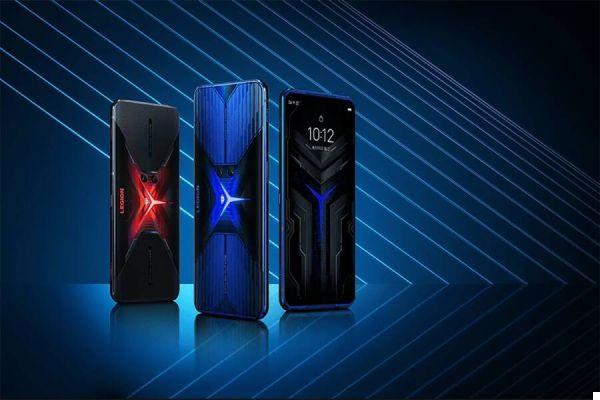 Lenovo has also tried its hand at bringing its gaming smartphone to the market and does so with so much power and many qualities even under the hood.
Here we have a with Amoled technology of over 6,5 inches and a refresh rate of 144 Hz. This is the highest figure that can be reached today with a smartphone.
SoC Snapdragon 865+, which is temperature controlled by a liquid cooling system. Under the body there is a 5000 mAh battery that will extend your gaming sessions.
As for the software, there are not many options related to the gaming issue but it is very interesting that some settings can be adjusted while we are playing. For example, the live power that the smartphone is delivering, including the ability to record gameplay.
You can find Lenovo Legion Duel here , in the variant with 512 GB of internal memory and 16 GB of RAM.
Poco F2 Pro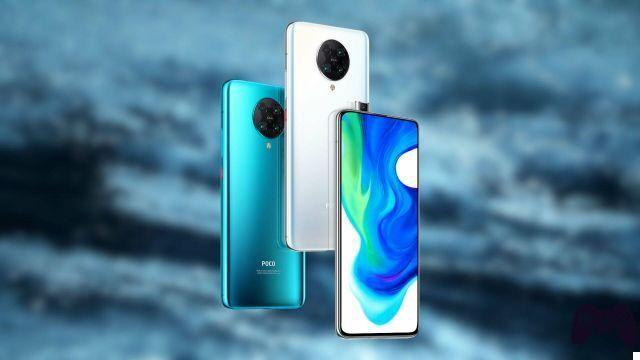 While it's not really considered a gaming smartphone, we have included the Poco F2 Pro due to its remarkable benchmarks, its liquid cooling system identical to that of a gaming smartphone and an aggressive price that can attract many gamers with a not very high budget.
The display is 6,67 inches in Full HD + resolution and for gaming it is incredibly immersive due to the absence of holes or notches. There is a pop-up front camera which then makes the display look clean.
The SoC is it Snapdragon 865 and gaming temperatures are kept at bay with the help of liquid cooling. Autonomy is guaranteed by a 4700 mAh.
There is no "in-depth" software regarding the adjustment of gaming settings but you can choose not to be disturbed by notifications while we play.
You can find POCO F2 Pro here , in the variant with 128 GB of internal memory and 6 GB of RAM.