But how fast does the time go by in the summer? Of course we are referring to those poor students who still have to undergo the professors in the remaining nine months of the year. For you, poor university students and workers, we feel nothing but pity, and we support you because we know exactly your situation. Don't despair though, because after a poor July, Microsoft improves (slightly huh!) the title park available for free to users Games with Gold during the month of August, which at least focuses on variety and which will finally put aside the LEGO titles, real stars of this first part of 2017. Yes, because in addition to the usual platform title, inevitable since time immemorial in the aforementioned subscription, we will find sports, shooters and action. Are you ready not to leave for the sea in mid-August and stay closed at home? Let's find out together the Games with Gold titles of August 2017.
Slime Rancher - Xbox One - Available from 1/08 to 31/08
We start from an assumption: Slime Rancher, a title that will be available starting from August XNUMXst and published by Monomi Park, is not the usual platform title, rather it is based on the principles of simulation titles. The protagonist of the game is Beatrix LeBeau, a young woman who decides to move to a new planet, where thanks to her Vac-Pack, she manages to raise slime called Slime. Thanks to these creatures, Beatrix will try to conquer the Earth, but beware of the oozes. Will they always be our friends?
Bayonetta - Xbox One and Xbox 360 - Available from 1/08 to 15/08
Bayonetta is probably the best of the four free titles available in August. We are talking about a title that made the history of Xbox 360 and PS3, despite the fact that after many years it was also made available for Wii U and PC (the latter version released in April 2017). The last descendant of the clan of the Witches of Umbra will find herself involved in the battle between angels and demons. Bayonetta is a pure action title, which will hardly bore gamers and which deserves more than one chance (indeed, if you haven't played it yet, HURRY DOWN DOWNLOADING it).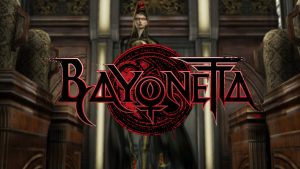 To learn more:
Bayonetta (PC)
Trials Fusion - Xbox One - Available from 16/08 to 15/09
Doing the due proportions, probably many of you will have already played games related to Trials Fusion on your smartphones and iPhones Yes, because between 2014 and 2015 this genre literally depopulated on portable devices, as well as on the sites that offer titles that are still available today to find by googling "free video games". Trials Fusion however, it is at a level that goes far beyond that described above. Last chapter of the well-known Trials series, gamers will be able to compete in racing challenges on the most diverse platforms, both online and offline; in addition to the possibility of creating original routes thanks to the well-tested editor mode, very similar, if not better, to that available in the GTA V online to create the most unthinkable circuits for bikes, cars, and motorcycles.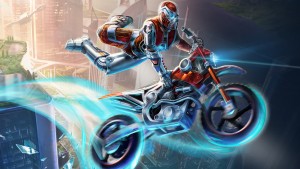 To learn more:
Trials Fusion
Red Faction: Armageddon - Xbox One and Xbox 360 - Available from 16/07 to 31/07
Armageddon is the latest title released - chronologically speaking - of the saga Red Faction, first person shooter whose first title was released in 2001, developed by Volition, Inc. and distributed by THQ. Armageddon instead, comes out ten years after the origin of the saga and is set 50 years after the actions that are told in Guerrilla on Mars. The protagonist of the title is Darius Mason, with whom we will have to defeat the infernal creatures of the red planet before it's too late.
In conclusion
August is perhaps a slight improvement over the July headlines; However, this improvement has not been exponential, and despite the fact that there are games that videogame enthusiasts should try, such as Trials Fusion and Bayonetta, the others - Slime Rancher and Red Faction: Armageddon will hardly be able to bring non-lovers of the two genres to their side.