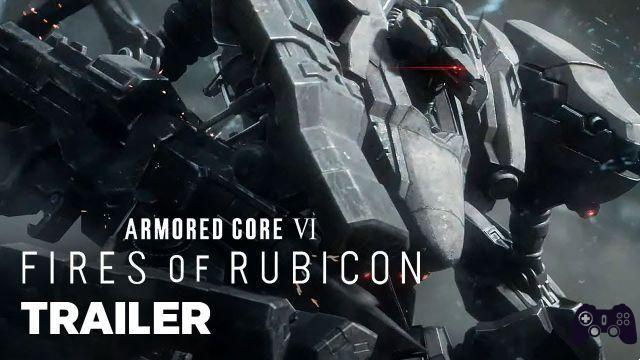 After the success of Dark Souls and the consecration of Elden Ring, the time has come for FromSoftware to move forward. However, the next step by Hidetaka Miyazaki and associates is not in a new IP, but in a direct look at the past. Yes, because the Japanese developer has decided to choose Armored Core for his return and does so with a sixth chapter, completely unpublished and almost ready for its debut.
The full name of the project is Armored Core VI: Fires of Rubicon and will debut in 2023, on PlayStation 4, PlayStation 5, Xbox One, Xbox Series S, Xbox Series X and of course on PC. As usual in these events, very little is known about the game. The presentation took place with a decidedly captivating trailer that was able to involve all the audience present at the Microsoft theater in Los Angeles. For the rest, however, there are no real news or information.
The return of Armored Core is no surprise though. Some materials had already emerged over the last few months about the new game, but all the attention of the players was (for obvious reasons) on Elden Ring, which has been able to monopolize practically the entire audience of fans of this hobby. The surprise effect of the reveal has therefore been maintained and not even the leaks have been able to ruin it. You can take a look at the video of the game immediately below, but clearly there are no gameplay scenes, but only cinematic in computer graphics.
Armored Core VI: Fires of Rubicon does not yet have a release date: therefore it is difficult to try to understand when it will be released, even if a spring release would not be excluded. We will update you as soon as there are further details on the matter, so keep following Game Division for all the news and announcements in the pipeline from the world of video games.