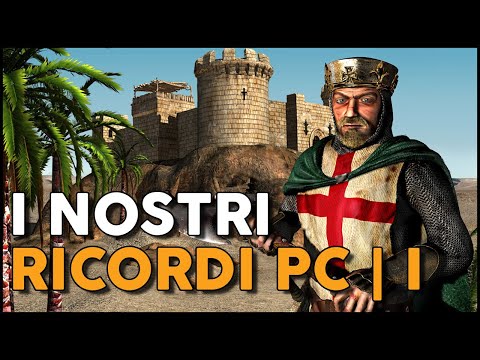 How not to start the month of December in the best possible way if not with a new load of free games to redeem. To give us these gifts in a period that will see us unwrap many Christmas gifts is the always very generous Epic Games Store. Like every Thursday afternoon, in fact, even today we can access the Epic store, find the section dedicated to free offers and add not one, but well to our collection two titles to be discovered playing them.
This week it seems that the Epic Games Store has decided to offer us two free games with a fantasy and RPG theme. The first of these titles is Fort triumph, a title that will appeal to strategy enthusiasts and that mixes a very colorful aesthetic side with a fighting system that will be quite familiar to all those who have already played, and loved, a cornerstone of the genre such as XCOM. You can redeem Fort Triumph by clicking on this address.
The second title, however, is a real gem; but it would be wrong to call it just a video game. Let's talk about RPG in a Box, a real sandbox and creation software that will allow you to create, design and develop your favorite RPG. It all happens in an easy way that puts all the fun of giving life to something that comes right from your mind. You can also redeem this title by clicking on this other address.
These are the two free games that the Epic Games Store is giving us these days. As per tradition, know that you have exactly a week's time from now on to make these two unmissable experiences your own. If you are a fan of fantasy or role-playing games, don't miss the opportunity to get these two titles at no cost.
Before saying goodbye, we advise you to visit our YouTube channel, where you can find videos dedicated to the gaming world at 360 degrees.