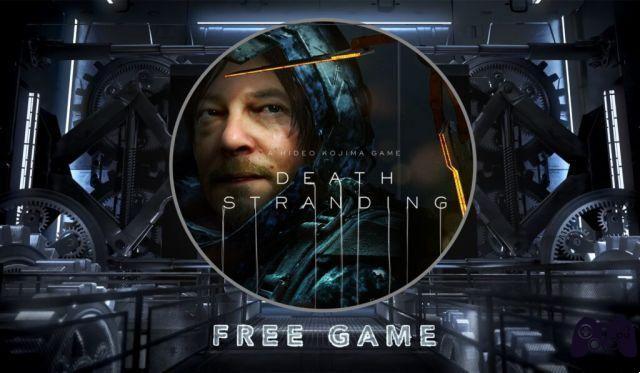 Christmas for gamers it's even more beautiful, especially thanks to the free PC games that the Epic Games Store is giving away in this period. On the occasion of Christmas day, for twenty-four hours, you can therefore redeem a title that, originally released as an exclusive PlayStation, also arrived on PC.
In reality, the game had already been widely "leaked" in the past few hours. But now we have confirmation that Death Stranding is redeemable for free through the Epic Games Store. Once again the communities got there early, managing to decipher the clues left here and there by Epic itself. The title in question is none other than Hideo Kojima's new IP, originally made exclusively for PlayStation 4 and only later also arrived on PC and PlayStation 5.
Death Stranding is set in the former United States of America, after a cataclysmic event in which devastating creatures have begun to roam the Earth and contemporary society has ceased to exist. THEThe player will take the role of Sam Porter Bridges (played by the famous Norman Reedus), a courier who has the task of delivering essential supplies to the now isolated colonies, as well as reconnecting them thanks to a special communication network. Obviously this incipit is only the beginning of one of the most twisted stories ever written by Hideo Kojima.
If you are looking for other free PC games (and maybe even consoles, if you are among the lucky owners of next gen hardware) we invite you to visit this article, which includes the best titles currently available for free on all platforms. Finally, if you want to know more about Death Stranding, we invite you to read our review of the game, which you can reach at this address. Keep following GameDivision for all the news and upcoming announcements from the world of video games.
Video reviews and insights await you on our YouTube channel.