Yesterday we witnessed the launch of two new free games offered by the always very generous Epic Games Store. This weekly appointment has now been going on for almost four years, and there are several titles that we have been able to make our own without paying even a cent. Now, together with the two new free titles, the store also reveals what will be the free video game that we will be able to redeem next week, and it will be a real treat for lovers of the brand. Star Wars.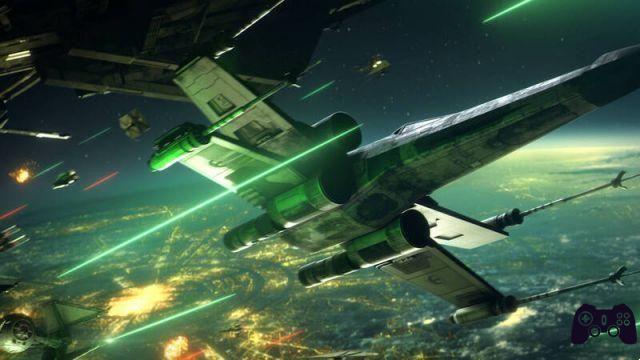 We are talking about Star wars squadrons, one of the latest video games based on the Lucasfilm universe to hit the gaming market. Although this new iteration for the franchise has not been talked about too far and wide, it is a more than valid title and will particularly appeal to those who love space battles between ships in the far distant galaxy. Furthermore, it is the debut title of EA Motive, a studio that is also dealing with the remake of Dead Space.
In this recent Star Wars experience, the space fighter pilots are the protagonists, and it's the perfect opportunity to feel like one of them by entering this videogame experience firsthand. In addition to single-player modes, there is no shortage of multiplayer modes to fight online, where you will have to choose whether to fight alongside the New Republic or the Empire and then launch yourself into strategic 5v5 space battles.
To redeem Star Wars Squadrons for free, we will have to wait for next Thursday 24 November, when the Epic Games Store will add it to its weekly promotion that we love so much. In the meantime, however, you can claim this week's two free games, which consist of a retro-style tactical strategy title, and a horror title that is based on one of the most well-known and loved cinematic sagas ever.