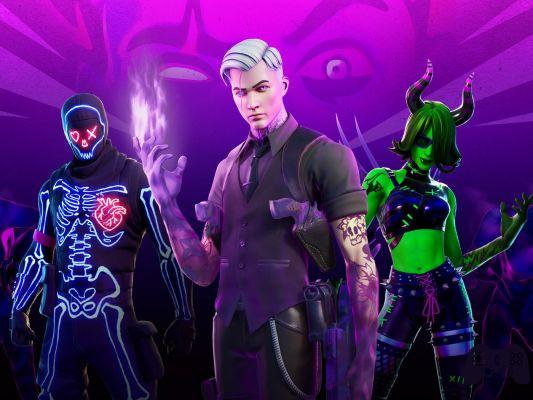 ---
Chapter three of the fourth season of Fortnite (you can find a themed nerf gun on Amazon) started very recently, introducing many new features that revolve around Chromium, a pregnant material in the latest update of the title. However, today, the developers have announced the return of another event highly appreciated by fans: the Fortnitemares. The horror festival will return within the Epic Games title in the course of October, to continue the celebrations of the fifth anniversary.
Tis' the season of screams, bad dreams, and all monstrous things.
Fortnitemares returns October 18. pic.twitter.com/0sGXaHphzl
- Fortnite (@FortniteGame) October 1, 2022
The announcement came via a Twitter post published by the developers themselves. Unfortunately, the content of the post does not offer much information and is limited to providing us with the start date of Fortnitemares in this year's edition. The start of the event is scheduled for the second half of October and will presumably extend until the first days of November. No clues have been provided regarding the content players will be encountering during this time. However, last year's Fortnitemares brought new events, mummy skins, Frankenstein skins, and new costumes for Ariana Grande.
In fact, with a short video visualizer, depicting a wolf, Epic made the announcement for the Fortnite event. The post accompanying the trailer also presents a brief description which, in addition to the date of October 18, the official start of the festival, presents a brief description. The introductory caption reads simply: "the season of screams, bad dreams and all sorts of monstrosities has arrived". It is certainly an interesting premise for the new edition of Fortnitemares.
While not having particular clues relating to the contents of this edition of Fortnitemares, the most attentive users have already noticed an update in the game store. In fact, some of the skins introduced in past versions of the festival are already present in the Fortnite shop. It is, therefore, possible that in the coming days we will receive further information relating precisely to the new costumes and, potentially, also to the new villains. The wolf shown in the trailer is definitely a suspect to watch.