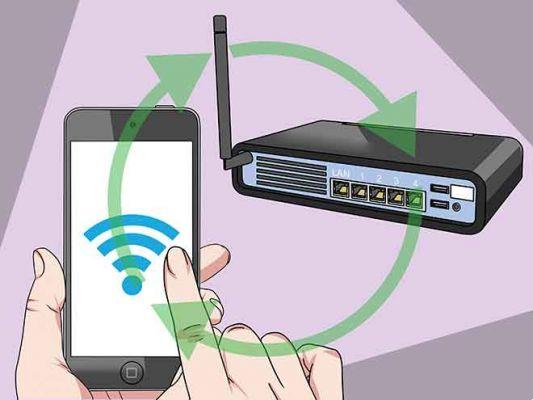 So you want to know how to recover forgotten WiFi password? I'll tell you right away that it's very easy, just read the guide below. New technologies have made life a lot easier, however, they don't always work as they should.
One of the problems we usually face is when we forget the password WiFi, which makes it difficult to connect to the Internet from any device in the house. The thing to do to find WiFi passwords in this situation is go to the modem, which is the device responsible for managing the traffic of information that circulates between computers, phones or tablets connected to the network.
About this usually we find a sticker with all your data, including the WiFi password. However, it is not always accessible or the password has been changed. How to recover forgotten Wifi password?
How to recover forgotten Wifi password from computer
If at home you have several computers connected to the same WiFi, the first and simplest thing is to go to the one to which it still has said connection. If it is a Mac, all you need to do is access "Keychain access", which is located in the "Utilities" folder under the "Applications" option.
Once inside, in the search engine, enter the name of the WiFi whose password you have lost, double click on it and activate the "Show password" option. To see it, you will need to enter the your username and password, with which you log into your computer.
Instead, if it belongs to Windows, first select the "Start" button, then "Settings", "Networks and Internet" and "Network and sharing center". Once inside this folder, in "Connections", you need to select the name of the WiFi network that caused the problem.
So in "Wi-Fi status", select "Wireless Properties" and the "Security" tab. Finally, check the "Show characters" box to see the lost or forgotten password.
How to find out forgotten Wifi password from phone
How to find WiFi passwords? To recover the Wi Fi password with the help of your smartphone, you will need to download an additional application. His name is WiFi Recovery Plus and it shows you not only the passwords stored on your device, but also has copies of the password to the clipboard, performs network configuration and make a backup copy.
Once downloaded and after authorized the relevant authorizations, the main screen will display the names of the networks and their passwords stored on the device. So simple!
Customer Care
If you still cannot understand this technology or recover the WiFi password, the most practical thing is to contact the customer service number of the company you have an Internet contract with. If, for any reason, I am unable to provide it by post or telephone, it is normal that a technician comes to your home to reset the password from the same modem.
Interested in knowing how to steal your neighbor's WiFi password, fast?
Further Reading:
How to know the passwords of nearby WiFi networks
How to find lost or forgotten passwords
Tired of your slow WiFi? Here is the ultimate solution
How to recover Windows 10 passwords
How to change Netflix password (whether you know it or not)