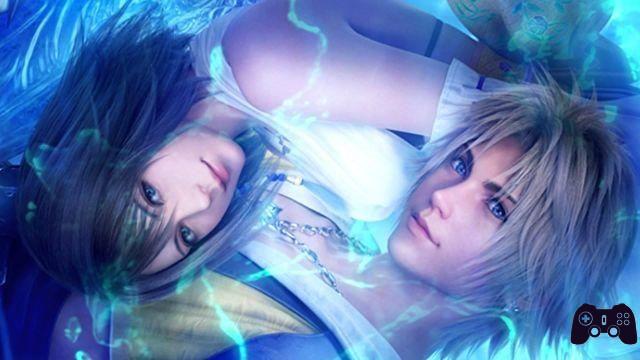 One of the most controversial videogame phenomena of recent years is certainly the ever-increasing presence of titles from the past on contemporary consoles. Although initially it was an operation created to bring back the best titles of the PlayStation 2 era, the situation seems to have got out of hand to the developers when, a few years later, it was decided to bring to the consoles of the current generation the titles released a short time ago on PlayStation 3. Here then, after the arrival of last year on PlayStation 3 e PlayStation Vita (here our review), Square-Enix decided to bring Final Fantasy X / X-2 HD Remaster even on the main Sony home console. Will it be a deliberate choice to bring back to life a masterpiece of the "old" generation, or are we faced with a mere commercial maneuver without a soul? Find out in our review. We remind you that the title will be available on PlayStation 4 starting from May 15, at the price of 49.90 €.
Version tested: PlayStation 4
To Zanarkand
Final Fantasy X, after many years, involves and excites like the first time
Il narrative sector di Final Fantasy X / X-2 HD Remaster remains the stellar one of the title born on PlayStation 2. In the first title proposed in this collection we will follow, in fact, the adventures of Tidus, Blitzball champion (a sport that we could summarize as an "underwater handball") who, following the attack of an immense creature, finds himself catapulted into a completely foreign world. This is just the beginning of an adventure that will excite you, have fun, involve you like few other chapters of the saga, guaranteeing tens (if not hundreds) of hours of gameplay in the company of charismatic characters, dream settings and a plot that you will undoubtedly not easily forget.
A slightly different speech for Final Fantasy X-2, the second title on the game disc and direct successor of the Tidus companies. The plot of this second episode, which will see as protagonists Yuna, Rikku and Paine, it fails to be as incisive as its predecessor because of one much lower narrative quality, stereotyped characters and a rhythm unable to keep the player glued to the pad as in the past. In addition to these two chapters, as happened for the PlayStation 3 and PlayStation Vita version, it is also possible to put a hand to Eternal Calm, video linking Final Fantasy X with Final Fantasy X-2, and The Last Mission, an additional level that adds a few hours of gameplay once the two titles are completed. It should also be noted how the ability to import saves of the PlayStation 3 and PlayStation Vita versions, thus allowing players of the last remaster to continue their game on the current generation console.
Never change a winning team
The gameplay appears totally unchanged from the last version
Il gameplay originally from Final Fantasy X / X-2 it was obviously not influenced by this re-edition which, as for all other versions, will be able to give us hours of fun thanks to the turn-based fighting style so dear to lovers of the famous saga created by Hironobu Sakaguchi. In Final Fantasy X the character development system linked to spherography proves itself once again well-kept and engaging, the Aeons manage to amaze and excite like a time and the blitzball remains one fun and addicting minigame thanks to its simple yet complex mechanics. As for the gameplay, as for the narrative sector, Final Fantasy X-2 despite some interesting elements fails to match the main chapter for complexity and variety in situations, appearing more and more like a forced title and lacking the necessary charisma to a sequel to Final Fantasy X. We also highlight how, once again, all of these elements were also present in the PlayStation 3 and PlayStation Vita edition, available on the market for 10 euros less than the PlayStation 4 version.
Remastering of a remastering
Graphically Final Fantasy X / X-2 HD Remaster on PlayStation 4 is not enormously different from its PlayStation 3 counterpart
Surely the technical profile it is the most important section when it comes to a Remastered and it can be the tip of the balance able to push or not a player to recover the title in question. Graphically Final Fantasy X / X-2 HD Remaster su PlayStation 4 it is not enormously different from its PlayStation 3 counterpart, but on close inspection it is possible to see less jaggedness in the rooms e greater care in the creation of the characters. It is, we repeat, of minimum details which can only be noticed by turning on both versions and analyzing them carefully. In any case, we are faced with a artistically beautiful title which, thanks to a sophisticated and fascinating character design, will surprise and fascinate you from the first minute of the game. For what concern sound compartment, on the other hand, it should be noted how the possibility to switch from the original soundtrack to the equally magnificent remastered version. This is not a fundamental element, but we are confident that for fans of Nobuo Uematsu (here helped by Masashi hamauzu e Junya Nakano) may be a valid addition. They were also reduced loading times and we noticed how, unlike the last version, there is no longer any slowdown during certain fights (especially in Final Fantasy X-2).
Verdict 9/10 Now enough remastered right? TRUE? Comment Final Fantasy X / X-2 HD Remaster on PlayStation 4 is certainly the best version available on the market of the famous title born in 2001. Despite some slight graphic changes and the presence of the original soundtrack, however, we do not feel we can recommend the purchase also to those who are in possession of the previous remaster released last year on PlayStation 3 and PlayStation Vita. For all those who, unwisely, have not yet embarked on the adventures of Tidus & Co., we believe instead that it is a mandatory purchase to discover one of the best chapters of this immortal videogame saga. Pros and cons
✓
Poetic and fascinating plot
✓
Proven and rewarding gameplay
✓
Technically this is the best version available
✓
Ability to switch to the original soundtrack
x
High price compared to the last version
x
Nothing really innovative