Just a few days ago we were able to discover a series of important details on the upcoming Final Fantasy 16, but apparently this period is full of many substantial news for those who follow the historic Square Enix franchise. Even today Final Fantasy 14 continues to be one of the most popular MMORPGs on the market, and it is known that the community of the title is one of the most close-knit and positive ever. For this, a group of fans of the game is working on a very ambitious project.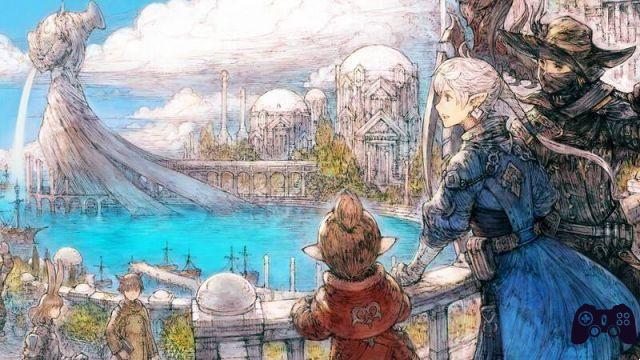 The work of these enthusiasts will soon ensure that anyone with a PC virtual reality headset can immerse yourself even further within the vast world of Final Fantasy 14 (you can buy it on Amazon). The announcement came a few days ago, with two industry modders known respectively as Marulu and Streetrat, who unveiled their ambitious new project on Twitter. These two modders are the same ones who made the mod to play Half Life 2 in VR some time ago.
Along with the announcement of the mod to play Final Fantasy 14 in VR, a series of first information on the project and when it will be possible to try it has also arrived. We know that an alpha phase of the mod will be released soon, and thanks to this fan-made project we will be able to play in VR from both first-person and third-person perspectives. It is declared by modders that motion control will also be supported, along with many other possibilities related to virtual reality on PC.
Upcoming Final Fantasy XIV VR Mod
The extremely Talented modders Marulu & Streetrat who worked on HL2 VR have been working on a full 6DOF VR mod for one of the best MMOs, FF XIV.
The mod will support 1st & 3rd person, motion controls and more! Alpha releasing soon! pic.twitter.com/SX4XZtjcDu
— Flat2VR (@Flat2VR) November 4, 2022
Especially regarding the first-person mode, the modders point out that the whole thing is something experimental, given that it is not easy to manage this prospect with the presence of all the attacks, spells and effects that revolve around the characters in the most agitated sections of the game.