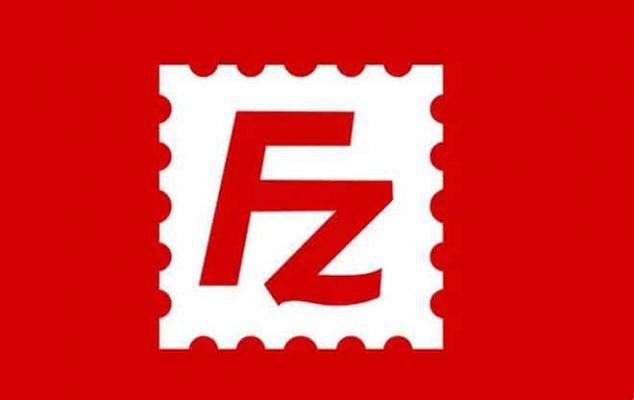 Today we will talk about FileZilla, one of the most popular FTP clients, free, open source and available for both Windows and Mac and Linux. We will explain how it works and the first steps so that you learn how to set it up and can start using it.
Filezilla is both an FTP client and an FTP server, although this must be downloaded separately. We will focus on the Filezilla FTP program and using it, for example, to upload your web page to an online hosting site.
What is Filezilla and what is it used for?
As mentioned before, FileZilla is one of the most popular FTP clients with the longest history. Initially launched in 2001, it has now come of age, with a community of developers constantly keeping it updated to ensure compatibility and fix security vulnerabilities.
An FTP client is nothing more than an application that connects to an FTP server to manage and access files. And an FTP server is another application - or service - that uses File Transfer Protocol (FTP) to share files with other users. Access to this FTP server is done by entering some data necessary for the connection, such as the server address, username and password.
Therefore, FileZilla is used to upload and download files from an FTP, as well as to perform common tasks with files just like you would in your PC's file explorer, such as renaming, moving, copying or deleting. One of its most common uses is to connect to your website hosting and upload files (or download a backup copy).
How to use Filezilla?
To use Filezilla the first thing you need is, of course, to download Filezilla. As mentioned before, it is free and you can download it easily from its official Spanish filezilla download site. The link above automatically detects the operating system and offers the download per Windows, Mac o Linux, as appropriate.
After downloading the installer, the installation begins. In Windows it's relatively simple, because you just have to accept the privacy policy and then click Next a few times.
The only exception occurs during theoffer to install additional software, such as McAfee WebAdvisor or other offerings. If you don't want to install anything other than FileZilla, you need to uncheck the box before pressing Continue.
Otherwise, the installation is really simple. The default options on the components to be installed are those recommended for the vast majority of users. When done, open FileZilla to start the installation.
How to configure Filezilla
Now that you have FileZilla client installed, it's time to set it up. As an FTP client, it must connect to an FTP client to work, otherwise it won't allow you to do anything. Therefore, first of all you need to manage the connection.
You could type data directly into the toolbar, but it's best to click Site manager, the first button on the toolbar. That way, you can reconnect on another easier day, without having to rewrite the data.
With FileZilla just installed, the Site Manager will be empty. This manager is something like a web browser bookmark, except that additional information such as username and password is included here. To set up your first site, you need to click New site.
How to configure Filezilla server
Now comes the most important part, the configuration. First of all you should include a name for your FTP site (your choice, is for your reference only), but the additional data is more important. Although there are several tabs with the data, generally you will need three pieces of information: the server address (1), the connection type (2) and the username and password (3).
If you are trying to connect to hosting your website, you have probably been given the above information in an email with setup instructions. If it is a friend's or website's FTP, then at least the server address and optionally username and password should be displayed.
The first time you save an FTP site in FileZilla and it has a password, FileZilla will ask you if you want me to remember the password. If it is a shared computer, you have the option to protect the password with a master password.
Another notice you can see is a window like the one below, indicating that the certificate is unknown. This is relatively normal for FTP connections with explicit FTP settings over TLS, if available. You must click Accept to continue.
Once this is done, if all the data have been entered correctly, you will be able to connect to the FTP server. The process generally takes a few seconds, and you can see how it progresses in the server's message history, just below the toolbar.
How is Filezilla used
After connecting to FTP, File Zilla splits its interface into two main columns. Local files on your PC are shown on the left, while remote files on the FTP server are shown on the right. In each column, you can double-click the folders to open them.
If you want to upload one or more files or folders, there are several ways to do it. You can drag them from the left to the right column, although an easier way to do this is with a double click of the mouse. This will automatically load it into the currently open remote folder (in the right column).
If instead of a file you are uploading a folder with large files or many files, the process may take some time. As always, any errors are indicated in the server's message log, while the progress is displayed under the Queued Files tab.
Download files from FTP
If you want to download files from FTP, the process is exactly the same, but in reverse. You can also drag files and folders from the right column to the left, but it's easier to do double click on a file to download it. In the case of folders this doesn't work, but you can right click and choose Download.
As before, if you download a folder with many files, the process may take some time, depending on the speed of your connection and the speed of the web server. can check the progress in Queued files.
Other operations
In addition to uploading and downloading files, when connecting to a server and assuming the username has sufficient permissions, you can perform other common actions, such as rename, delete, copy or move files. They are run as in the operating system's file explorer.
It's a little more advanced, but it may sometimes be necessary change the permissions of a file or folder, sometimes called CHMOD. This in Filezilla is accomplished by clicking on the file or folder and using the File Permissions menu.
Read also: Create a website in 5 minutes with WordPress
Further Reading:
How to create and use an FTP account for WordPress
3 ways to access and edit WordPress files
How to enable shortcodes in WordPress widgets
Whatsapp password as you configure
GravityBox, the popular Xposed module, is already compatible with Android Pie