This will be the last review by FIFA which will be published, because from next year – we have now said it in all guises – the title will no longer exist. Electronic Arts from 2023 will have to think of another name, another brand, a completely different one, as it can no longer have the FIFA license on its side. So here FIFA 23 becomes a swan song, a unique piece that will become a milestone in the history of football and perhaps even allow the restart of a movement, that of sports simulation, which in recent years has let itself go a lot: the excessive drift arcade by Electronic Arts on the one hand, lo content breakdown offered by Konami on the other. Let's go, however, at this point to analyze what comes to us from Canada this time.
FIFA 23, say goodbye to speed
We have already had the opportunity, over the course of this summer, to rattle off all the news from the point of view of the modalities of this FIFA 23. I have listed everything concerning the changes to FUT, especially for the understanding we are talking about soon more in detail, but also everything that has been included in the Career, the Pro Club and Volta Football. We are not talking about revolutions, nor about changes that distort the structure of the title, except as regards, in a certain sense, FUT with its wink at hybridizations. However, from the point of view of the gameplay, the novelties are all right.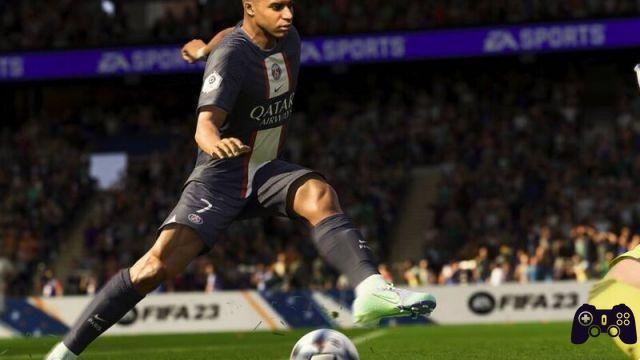 FIFA has always been about speed, it has always been about looking for a sort of pinball machine that also generates rebounds that can push you into goal without even knowing how. This time, perhaps borrowing a lot from the experience of eFootball, the former Pro Evolution Soccer, it was decided to go to look for slower gameplay: at first it will seem like you are going with the handbrake on, then you will begin to understand that, beyond those absurd shots that continue to enter the goal without any justification, this time reflection has really arrived in football.
It seems to have a sort of general heaviness, almost like anchors on their feet players not to snap like springs, unless they have a high rate of speed on their side. I managed to exalt myself several times with one-two punches, essential to be able to get the better of a maneuver that is no longer as frenetic as in the previous chapters: an aspect that I greatly appreciated, because I've never been a fan of high and of the wild ride with Adama Traore, which, however fast it is, does not shine in the conclusion. In short, the approach is different and even if it penalizes the show, it allows us to appreciate much more what we have in our hands and that maneuver we would like to go and make.
The black holes of a staid gameplay
There are, of course, a few imperfections: shooting from outside the box, as well as in FIFA 22, remains a must for anyone who wants to mock the goalkeeper almost one hundred percent, as well as the introduction of the powerful shot seems to want to give only show and nothing concrete. You will recognize it, when an opponent is about to do so, because the camera approaches almost as if it were to take a close-up of the player who is about to shoot, but the loading of this shot is so slow that you will almost always be able to oppose yourself with the body of a defender . The force with which it is thrown, when possible, has that arcade flavor that reminds us that no matter how hard FIFA 23 tries, nature always remains the same.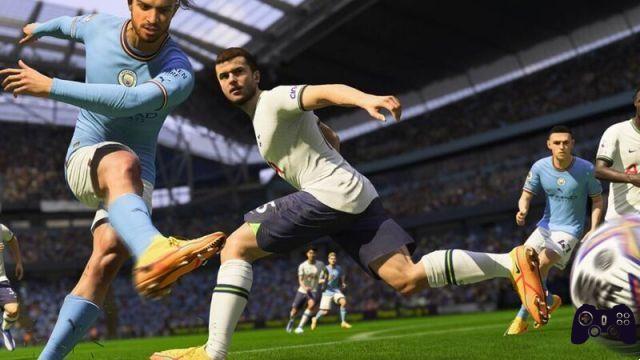 Another very annoying problem is related to having made us believe, during this summer, that we have improved the goalkeepers and their animations. In reality, although this is partially true, it must be said that there is no hope on close shots and you almost always end up conceding a goal. It certainly makes sense for a goalkeeper to not be very responsive in the small box, but it might also make sense to allow him some chance to do so. In short, lights and shadows in these changes to the gameplay, but on a macroscopic level it is to be appreciated that the unjustified frenzy has been put on hold, in every sense.
Conservative methods
I was talking about the modalities before, however, and I'll immediately tell you that the novelty of FUT can be found in only two aspects: the aforementioned change to the understanding, which is easier to apply than the way they explained it to us this summer, and adding Moments. A single player mode that, in all honesty, bored me quite quickly: uninteresting prizes and a slowness of the menu in offering us what is in all respects a training on the game controls and then, choosing the appropriate routes, stories to be answered with adequate pink constructions.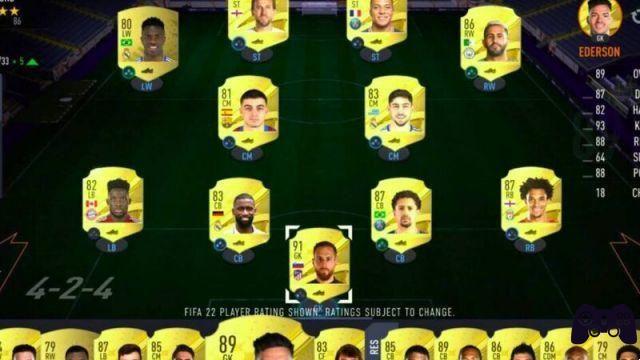 If on the one hand, in short, the change of understanding is to be rewarded and once again simplifies a FUT mechanic (years ago fatigue was eliminated, for example, now loyalty and also ties are lost) on the other hand c 'it must be said that it is really difficult to affect a mode that is truly the queen of the whole game and often ends up being an all-encompassing experience. Conservative attitude, among other things, that Electronic Arts also held for the Career mode, divided again this year into Coach and Player.
In the first, I had already told you about this aspect in the August articles, we welcome the presence of the Transfer Analyst, which will explain how skilled you were in the negotiations and which will also generate unpublished videos that will tell the story of the arrival of your player in the team. For the Player mode, however, the novelty is represented by the personality of our alter ego who will have to make decisions Alex Hunter style in his story from the past few years: what you do off the pitch will condition your behavior in the green rectangle, making you play in a certain way rather than another.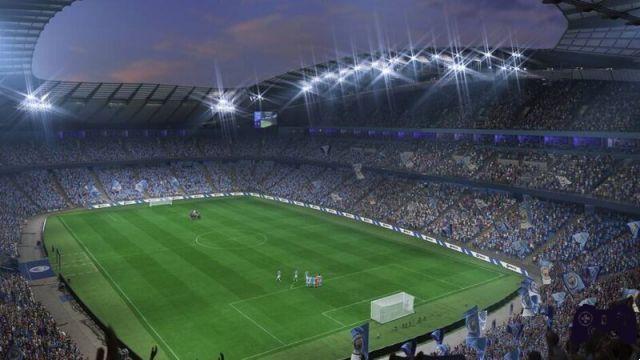 We close, therefore, with Pro Club and Volta, a modality that we have desired so much in recent years, we have waited for so much, but which in the end has not allowed us to turn our experiences around as we hoped: in FIFA 23 there is nothing to report from the point of view of novelties, except that it was decided to merge the two modes under one progression system, allowing you to have one player ready for both modes. We are not faced with an upheaval, but with the umpteenth simplification of a system that could be long-winded and annoying for those who were perhaps interested in one and not the other.
I saw Cristiano Ronaldo
Finally, it is fair to point out that from a technical point of view there has been another step forward by FIFA 23. I already know what you are thinking: it is always the same game with an improvement in graphics. In reality, in this article I have tried to unhinge this prejudice which every year ends up targeting FIFA with unconstructive criticism, because the technical sector takes that step forward which allows us to recognize the players lined up on the pitch even from a distance, replicating their movements. Even if the stadiums on which the sun beats down continue to give some annoyance from the point of view of lighting, on the rest there is very little to criticize in a negative sense: the players are really recognizable both for their physical presence and for their features.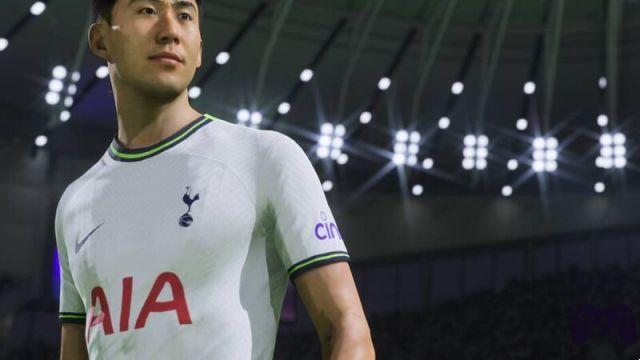 If some bug has come to hand, especially when the ball ends up in the stands and we expect a corner kick that ends up giving us strange flashes, we would like to stop breaking spears for Pardo and Adani, whose commentary starts to get really repetitive and monotonous. Not so much that of the DAZN journalist, but the considerations of the former Inter defender, who is almost making us regret Stefano Nava's considerations. From that point of view there doesn't seem to be any kind of willingness to try to give a boost and to continue in this direction: the audio at 0 will surely meet you.