Only a few weeks have passed since the launch of FIFA 23 (of which you can read our review), and it was enough for the new iteration of the Electronic Arts sports series to become the most successful chapter for the series. Here in our peninsula we are almost never surprised by the gigantic numbers that the game makes given the great passion for football that moves the Italians, but never before has a FIFA game managed to achieve such incredible results.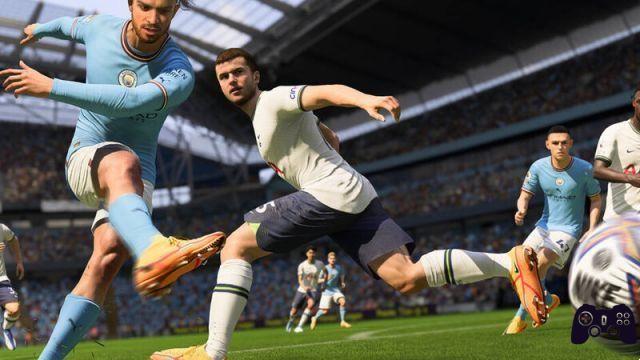 To announce the amazing results that FIFA 23 is already bringing home (which you can buy on Amazon) was Electronic Arts, with the US company which has recently published a dedicated press release. The new iteration of virtual football from EA Sports has had a record launch, with the game being able to attract the attentions of over 10 million players. These numbers were made only in the first week of the game, by scoring the biggest launch in franchise history by EA Sports.
"The response from our fans has been nothing short of incredible and we are thrilled that our community is playing their favorite players and teams in FIFA 23," he said. Nick Wlodyka, general manager of EA Sports FC. "With both the men's and women's World Cup licenses and constant updates to our soccer game content still on the way, we've just begun to provide players with the most authentic and immersive experience ever in the virtual soccer landscape."
EA announces that FIFA 23 had the biggest launch period in FIFA franchise history with over 10.3m players in its first weekhttps://t.co/rhGjRU99fc pic.twitter.com/qqfZw6yQWP
- Nibel (@Nibellion) October 12, 2022
FIFA 23 continues its ride today, and with online modes updating weekly with new events, players will still have plenty to do and experience this virtual football season. And you? Are you among the over 10 million players who are playing the new FIFA chapter?