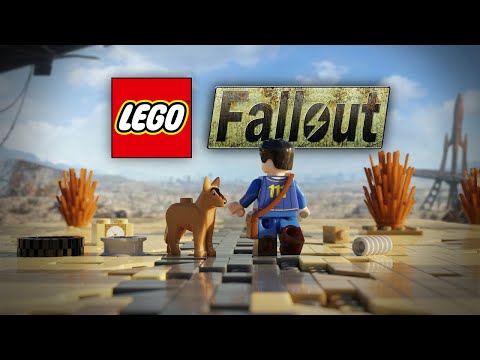 The beauty of indie games (but truly independent) is that they are free from any kind of limitation. A demonstration of this is Itch.io, the largest indie content marketplace in the world, where many developers publish decidedly bizarre but functional experiments, such as a LEGO version of Fallout 4. No, we're not kidding: the Bethesda game has in fact remade its look and now playing with Danish bricks.
LEGO Fallout was created by one YouTuber e sviluppatore ThrillDaWill, who has spent the last few months on this absurd experiment, then presented in a long video that you can find just below. The Bethesda game in LEGO sauce is decidedly functional and is able to show us a side of the series that we have never seen, as well as expressing a very simple concept: any project, any IP from the world of video games and beyond, works really well with the bricks.
The programmer didn't limit himself to creating some aspects of the game: the project is in fact much more ambitious. The first gameplay videos have already appeared, which show all the care and love that ThrillDaWill has put into LEGO Fallout, with the intention of updating it over time. "I'm still working, removing bugs and adding new elements. Any feedback is appreciated," reads the project description on Itch.io.
If you are interested in trying this "new" chapter, our advice is to download it immediately. If, on the other hand, you prefer a more classic gaming experience, then we invite you to consult Fallout: London, a gigantic mod and stand-alone project that aims to create a sort of spiritual successor to the fourth chapter. A lifeline, especially considering that the fifth game in the series is light years away, as confirmed by Todd Howard, given that Bethesda is currently busy on two ambitious projects.