In these hours Bethesda has made an unexpected announcement to say the least, revealing how one of its flagship titles is far from being forgotten. Let's talk about Fallout 4, the fourth main chapter of the post-apocalyptic RPG series of the current authors of the franchise of The Elder Scrolls. The title was launched seven years ago now, but apparently Bethesda still has plans for this experience, and in the future of the game there is a rich new update that will turn it into a next-gen title.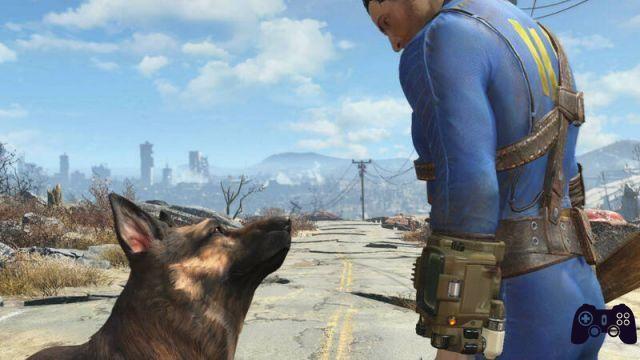 Bethesda itself announced this unexpected novelty for Fallout 4 a few moments ago, with the US company having published a new substantial post on its official blog. As well as mentioning a number of events and celebrations coming soon to Fallout 76 (you can buy it on Amazon), Bethesda has decided to also withdraw the fourth chapter of the beloved saga out of the hat, mentioning the arrival of an important next-gen update for the title.
Now it's official then, with Fallout 4 receiving a next-gen update that will be totally free to all copy owners of the game. This upgrade will see the light in a unspecified period of 2023, and will be available on both PlayStation 5 and Xbox Series X|S consoles as well as PC. The patch will add to the title ways to increase both performance in terms of FPS and graphics resolution, which will reach 4K
Fallout 4 will receive a free next-gen update in 2023 for XSX/S, PS5 and PC
– performance (high FPS) & quality (4K) modes
– bug fixes
– bonus Creation Club contenthttps://t.co/a0jZu4Gjlq pic.twitter.com/X3TT4JI4Oe
- Nibel (@Nibellion) October 24, 2022
But the news that will arrive with this next next-gen update promise even more, with Bethesda having already declared that with the update they will be fixed several bugs and added bonus content taken directly from the Creation Club community. In short, if you loved Fallout 4, 2023 seems to be the perfect year to relive this post-apocalyptic experience, perhaps all while waiting for the arrival of the brand new and highly anticipated Starfield; Bethesda's new triple-A effort.