If you don't like deleting your digital collection from the PS5 and you don't want to resort to a new internal SSD, you can keep the games conveniently stored in an external HD. The games stored in this memory, however, can only be stored and to be started they must necessarily be moved to the internal SSD unit. Buying an external HD is certainly much cheaper and simpler than buying an SSD to be mounted internally. Also, since it doesn't have to run games but only store them, you don't need your HD to be super fast, you just need it to work at its best and, above all, that it is reliable. So here are the best hard drives for ps5 that facilitate this procedure, with devices suitable for all budgets and products in several memory sizes.
In case you are interested in HD for last generation consoles instead, you will find perfect products in our guide: best PS4 and Xbox One external hard drives.
Best external hard drives for PS5
Maxone, the economic
TOSHIBA HDTB420EK3AA, the most versatile
Seagate Game Drive, the official
Western Digital WD My Book, say goodbye to space problems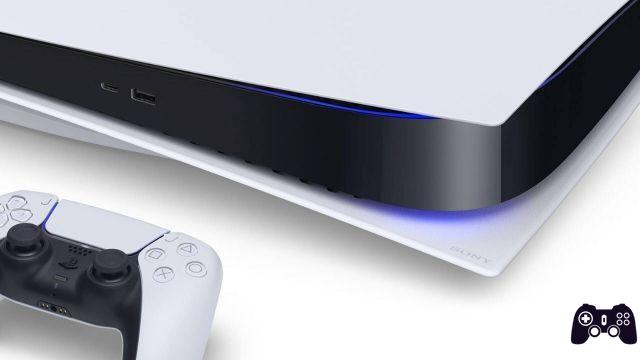 Maxone, the economic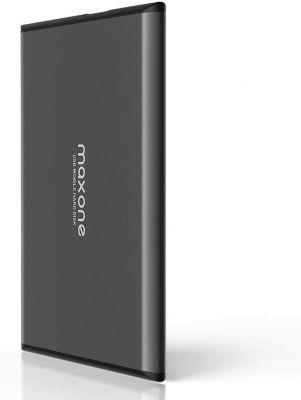 Let's start with the proposal
Maxone
, a cheap 2,5″ hard drive with
500GB of storage
, suitable for those who do not want to expand their memory too much and especially for those who do not want to spend too much. The device interface is one
3.0 USB port
, excellent for ensuring good speed while
the external shell is in aluminium
which keeps the device cool even in moments of excessive effort. Thanks to its low price, it is included in our guide dedicated to the best external hard drives for PS5 as the cheapest one. A good compromise therefore if your budget is limited, but if you are looking for a high-level memory maybe it is better to go further.
See on Amazon
See on eBay
TOSHIBA HDTB420EK3AA, the most versatile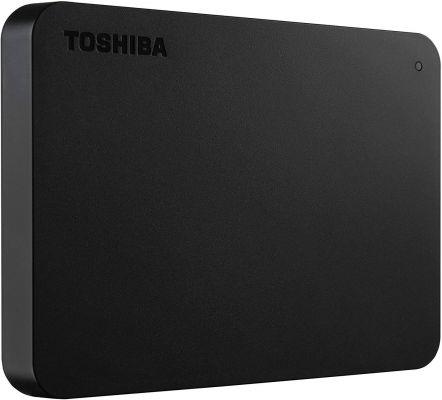 We go up a bit in price and quality with this storage memory
TOSHIBA HDTB420EK3AA.
It is a 2,5″ hard drive with 2TB of storage. The connection interface of the device is a port
USB 3.0
, excellent for guaranteeing good speed while the design is elegant and compact like all the latest generation HDs. Among all, it is the one with the cheapest price, in fact
with only 50 euros you can take home 2TB of device
, a unique offer to be taken with your eyes closed if you don't demand the highest quality.
See on Amazon
See on eBay
Seagate Game Drive, the official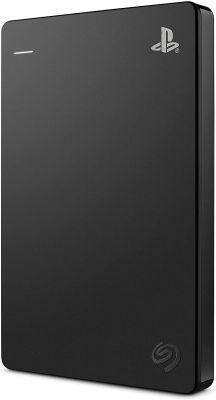 Seagate GameDrive
is a 2,5″ hard drive with
2TB
storage.
The interfaces of the device are two, namely a USB 3.0 port and a USB 2.0
. The reading speed, however, stands at 120 megabytes per second. This proposal from Seagate is also a
Official Playstation branded product
, which guarantees more than suitable operation for the Sony home console. Especially recommended for those who demand speed and immediacy in the installation.
See on Amazon
See on eBay
Western Digital WD My Book, say goodbye to space problems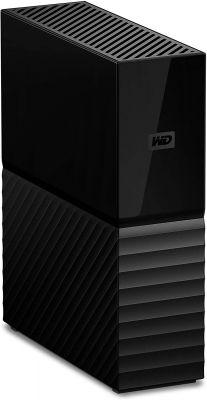 Now let's move on to the juiciest proposal of all, that is
Western Digital WD My Book
. In addition to the attractive design, but slightly bulkier than the models listed above,
this storage station offers a massive 8TB of space
and a transfer speed hovering around
120 megabytes per second
. It is a product suitable for users who need a large amount of space, great for PS5 but also if you need to store games from other consoles. The Western Digital brand has also been synonymous with quality in the field of external hard drives for years. So if you were looking for a really large product that will accompany you for a long time, you couldn't make a better choice.
See on Amazon
See on eBay
How to choose among the best external hard drives for PS5
There's no perfect PS5 external hard drive for everyone, but there's a whole range of factors that can help you choose the device that's right for you. In fact, below you will find all the characteristics that have helped us to compose this selection and which we hope will help you to orient yourself among the numerous storage devices on the market.
Storage space
Let's start with one of the main features namely the storage space. In this case the choice is purely personal: do you need a lot or a little space? To understand it, it will be enough for you do a simple weight analysis of your favorite games or your current collection. If, for example, you are frequent indie game players and you like to have them all available in your archive, then you need a more modest sized HD. But if you are Triple A fans, then you will have to choose a very spacious memory cut since there are some large titles that can even weigh over 100 GB. Basically us we advise you to stay in the middle and choose an HD of at least one TB so as to find you comfortable in any situation and be able to archive many games whether they are triple A or less heavy titles. Finally remember that however, you will not be able to launch games from your external device, not even if you choose an SSD. To have games always ready to use, the only method is to install an internal SSD in PS5. In fact, this will become a new memory for your console that will not feel any differences with the basic one.
Reading speed
La reading speed, on the other hand, determines the reaction times of the titles: the lower it is, the slower the reading of your games will be and therefore you will have much longer transfer times. In order not to have any problems, attest to a value not less than 100 Megabytes per second for choosing your HD and if you want something even faster maybe it's better to buy an SSD and cut your head off any slowdown, here are the fastest for PS5. However, if you are used to carrying out the transfer process during pauses, there is no need to focus on the fastest HD on the market, especially if you also want to save a little.
connection interface
It now seems superfluous to specify it since every modern HD is equipped with one of these ports but, if your hard disk is equipped with a 3.0 USB port, the writing speed will be faster (up to 5Gbps speed). What does this mean? Which will allow you to transfer your PS5 games to the internal memory much faster, so that the newly purchased HD is not only a convenient storage archive but a real machine capable of meeting you with transfers and management of your games.
SSD or HD?
A question that you will surely have asked yourself when looking for an external memory for PS5. Now the HD are almost disappearing replaced by more performing and faster SSDsHowever, that doesn't mean that SSDs are necessarily better. You can buy an external SSD for PS5 but the price is close to an internal one so it's better to choose these seconds to store games that can also be played without transfer. Moreover, the SSD is a memory that by nature is made to work and therefore run programs, not to store and then delete continuously software. In fact, compared to HD, it tends to deteriorate over time with the various rewrites that are carried out with the cancellation of the games. HD on the other hand is more reliable and it could last a decade without any problems, especially if it's from a good brand.
Better brands
It goes without saying that the leading brands in the memory sector are Seagate e Western Digital. The first company even produces official external HDs dedicated to Microsoft and Sony consoles, while the second is one of the most reliable companies on the market when it comes to HDs or SSDs. Then there are "minor" brands because almost all technology brands now produce storage devices. Toshiba e Maxone are two of these, perhaps the first is more famous while the second you will not have heard it many times. Despite this, if your goal is to save money, it could offer you excellent savings opportunities and certainly good reliability.
Advised price
The prices of external HDs are falling and if you don't want the fastest or even the most popular brand, with 50 € about you manage to take home a good 2 TB of HD. Something unthinkable just for last year alone. If, on the other hand, you want the best in the sector and therefore a Seagate o un Western Digital then the price goes up, again for 2TB, and you'll need almost 100 euro to take one home. With the additional expense, however, you will also take home a quality that no other manufacturer can give you.