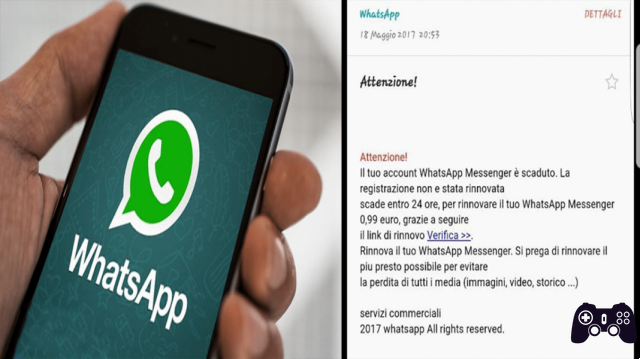 Expired WhatsApp Account is a Unpaid Scam !!!!!
Expired WhatsApp account is an unpaid scam. Specifically, the message that some users would be receiving in the last few hours would inform of the expiration of their messaging service account with the request for payment of 0,99 euros for the renewal. Otherwise the user, according to the message, would risk losing all messages, photos and videos shared until then. Inside the message there would also be a link that would allow you to make the payment.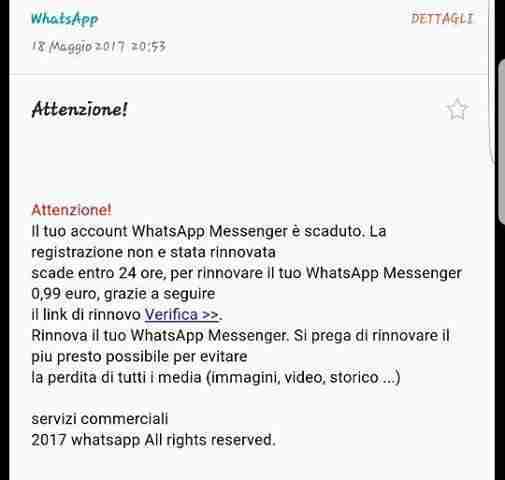 WhatsApp is a service that has become completely free for years and therefore no fee is required to continue using the service. It is not clear what can happen when making the payment. It is possible that in addition to stealing money, scammers can also withdraw credit card numbers with all subsequent problems. The exhortation, therefore, is to immediately trash the message in case it arrives and to start your friends and contacts who are running this dangerous scam.