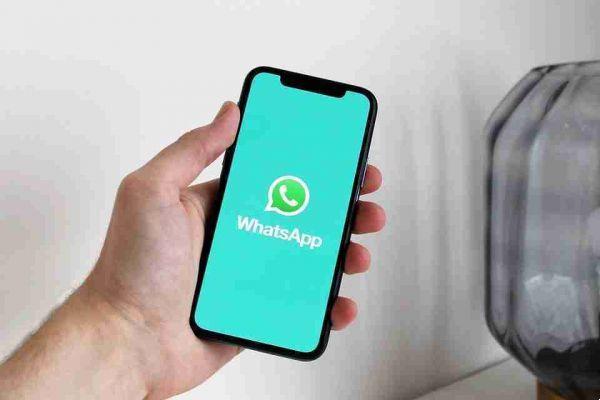 Enhance WhatsApp on Android with these additional tools that allow you to save statuses, send messages to people without saving their number, create stickers and more.
WhatsApp needs no introduction, as it is the main reason many people have bought smartphones. With nearly two billion users, WhatsApp has tons of solid features that allow you to connect with others.
The company rolls out new features quite frequently. However, some third-party apps can help you improve your WhatsApp experience by providing a number of useful customizations and tools.
These apps also offer features that WhatsApp does not currently support, such as downloading contact statuses or scheduling messages. So, here is a list of the best Android apps that you can use to boost WhatsApp.
Note: The apps mentioned below have positive ratings and reviews on Google Play. However, they may not be officially supported, so it's best to stay up to date with WhatsApp's Terms of Service to avoid the risk of your account being banned while using third-party apps.
ZEDGE
ZEDGE is a rather popular phone personalization app that has many features to personalize WhatsApp. It has a huge library of wallpapers that you can use to download wallpapers for your chat. WhatsApp provides built-in wallpapers, but they are limited.
ZEDGE also has a library of notification ringtones and sounds, which you can download and apply to WhatsApp notifications and calls. The app can be downloaded for free and most of its content is available for free. There are also some paid content that you can purchase within the app.
Download:
Chat Track
Chat Track is a paid app to track your WhatsApp contacts. With Chat Track, you can monitor your children's activities: the app will notify you every time your child is online on WhatsApp.
A great feature of this app is the anonymous tracking. The app allows you to track multiple contacts and generate daily reports on their activity. You can filter these reports by day and time.
Chat Track offers various subscriptions for its services, but you can try its free trial first to see if it's right for you.
Download:
WAPunch
WAPunch is a feature-rich supplemental app for WhatsApp. It allows you to automatically save photos and videos from your contacts' WhatsApp statuses. With the photo editing features of the app, you can edit any image with fonts, text, photo collages and frames.
Another feature provided by this app is the direct chat heads. With chat heads, you can keep communication uninterrupted while using other apps. You don't have to stay inside WhatsApp for messaging. WAPunch also allows you to chat with people without saving their phone numbers.
And with so much data being sent and received, WhatsApp can get messy. WAPunch allows you to take out junk to improve WhatsApp performance.
Download:
Sticker Maker
Stickers are a fun way to interact with instant messaging apps. WhatsApp has a built-in sticker library, but only a handful of stickers are available.
The sticker maker allows you to easily create your own stickers. You can create them from your photos or memes from your phone's gallery.
You can create unlimited sticker packs for free. With the smart cut function, you can easily select any object from an image. Sticker Maker also has a great community feature where you can download stickers created by other people.
Download:
WhatsAuto
WhatsAuto allows you to automatically reply to WhatsApp messages when you are not around. If you are in a meeting or driving, simply activate WhatsAuto to reply with pre-written messages.
You can select specific contacts to reply to while you are away. You can also create intelligent replies for frequent messages, such as "nice to talk to you", "thanks for your help" and more.
WhatsAuto also has a scheduling feature to define an autopilot time in which it will turn on automatically. It also offers a driving mode to detect when you are driving and takes care of all your incoming messages by letting people know you are driving.
The app also has a premium version which offers more features for a better experience.
Download:
WhatsTool
WhatsTool is packed with features specially designed for personalizing WhatsApp. It has more than 20 tools that provide a complete kit to enhance the WhatsApp experience. You can save contact status, message phone numbers without saving and sending bulk messages.
The app also provides a video splitting feature to trim videos for WhatsApp status and chats. You can create custom stickers and generate chat reports from the app.
WhatsTool also has an automatic WhatsApp forwarding feature to forward messages effortlessly. Moreover, you can also recover deleted messages from WhatsApp chats.
WhatsTool provides all essential features for free. However, it has two paid versions that take your experience to the next level and offer even more features like unlimited groups, a WhatsApp anti-ban and so on.
Download:
Hi Translate
Hi Translate, as the name suggests, is a language translation app. It has powerful features that you can use in your WhatsApp chats. You can translate any text from your WhatsApp messages into more than 50 languages.
The app does not require a mobile network as it supports offline translation. You can also translate your voicemails with it.
Another useful feature you can use is image translation, which allows you to translate any text from images. It's a free app with a few ads here and there.
Download:
click to chat
Click to chat is a mini-app focused on a single feature. It allows you to send messages to any WhatsApp number without saving it in your phone contacts.
The app has no ads or trackers. A menu is simply displayed on the screen when you launch the app.
You can select any country code from the available options and also select recent numbers and messages from the log. With its auto number fill feature, it automatically opens that chat. You can also create a link for a specific number and save or share it.
Download:
Whatscrop
WhatsCrop is an app that offers image editing features for WhatsApp. It allows you to crop your WhatsApp profile photos without losing a substantial part of them. The app automatically adjusts the image size to the maximum possible without cropping it too much.
You can also apply more than 30 filters to your images. It has many professional photo editing features such as color adjustments, hue, saturation, brightness, contrast, exposure, color balance and outline.
WhatsCrop offers all its features for free, or you can upgrade to the premium version to remove the ads.
Download:
Sticker.ly
Sticker.ly is similar to the Sticker Maker app. You can find millions of WhatsApp animated stickers from its library and it also allows you to create custom stickers.
With its auto cut feature, you can easily use any part of an image to create a custom sticker. It also provides a WhatsApp video status function for WhatsApp and you can download and share the video status of your WhatsApp contacts using this app.
Sticker.ly has a search menu to find the latest trending sticker searches from other users. All Sticker.ly features are free.
Download: