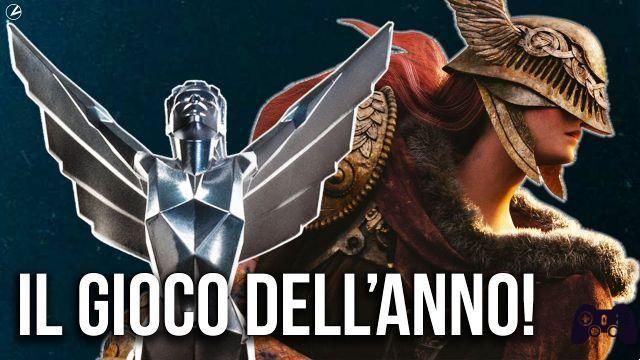 Thanks to The Game Awards 2022, the night was full of surprises. In addition to seeing a whole series of very interesting announcements for a large number of players, the gala evening allowed us to discover an avalanche of winners among the categories that were on the list this year. Obviously, the last prize was the most coveted, and we are talking about the long-awaited Game of the Year, which sanctions what for the TGA jury was the best video game of 2022.
https://www.youtube.com/watch?v=Awvg4Cw4NoA&ab_channel=GameDivision
There were six titles nominated to win the GOTY 2022 at The Game Awards this year, exactly like last year, testifying to the richness of this 2022 in terms of top-level video games. Once again we found ourselves faced with a selection of very varied titles and very different genres. There has been room for very narrative games like Horizon Forbidden West, God of War Ragnarok e A Plague Tale RequiemBut not only.
To find space in this year's nominations there was also room for a title with a great atmosphere like Stray; first work by the guys from Blue Twelve Studio. Even fans of the JRPG genre can tell you they are satisfied for a 2022 full of high-level titles, and among these it is impossible not to mention Xenoblade Chronicles 3. In all of this could not be missing Elden Ring, one of the most talked about and loved video games of the year.
The competition was pretty strong this year too, but to win was Elden Ring; title that takes the title of game of the year at The Game Awards 2022! After last year the award passed through the hands of Josef Fares and his team at Hazelight for the fantastic It Takes Two, this year it's up to From Software to celebrate one of the most satisfying and exciting moments of the gaming year.
Before saying goodbye, we advise you to also visit our YouTube channel, where you can find videos dedicated to the gaming world at 360 degrees.