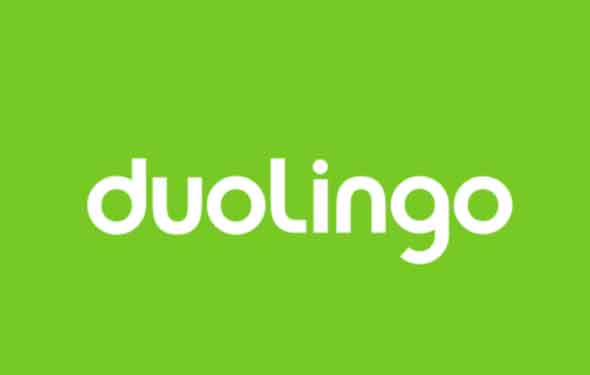 One of the most interactive and fun courses today is Duolingo. Best of all, it's free! Duolingo is based on an interactive digital platform where you can take courses in English or in different languages ​​such as Russian or Guaranì. In any case, you have the opportunity to have fun and learn a new language if you wish.
During the development of each learning level you will be assessed in reading, pronunciation and writing of any language you have selected. And to the extent that you get the right answers, you can keep moving forward. But if you answer incorrectly, you could lose lives. Duolingo is like a game rather than just a language learning app.
You can also receive points which you can later exchange for bonuses within the platform, if you are an outstanding student. But not all is fun, you will also have the right indicators to gauge your learning progress. Duolingo app is truly innovative in the way it teaches. Do you have the courage?
Anytime, anywhere, you can log into your Duolingo account and continue with that pending English lesson. Or continue until you are fluent in French. For more details on this great app, read on!
Does Duolingo really work?
If you didn't know, the Duolingo app is quite innovative in its way of teaching a wide range of languages. Each course is taught for free, so you can join and learn the language of your choice without paying a cent.
It should be noted that the proposal is that of a crowdsourcing platform, which is supported by the progress and progress of students. As they progress, they help in translating documents and websites from around the world.
The initiative for the creation of Duolingo came from Severin Hacker, a Swiss graduate student who wanted to continue his project. Forming what is now one of the most popular free language learning apps. And if there is something to note is that you can get English certification for free.
How Duolingo works
To make the most of the operation, all you have to do is register on its platform in order to have access to a huge knowledge of the different languages. Once inside you have to choose your native language, in order to know and select from the course offer in that language.
Download the Duolingo apps
Duolingo for PC
Duolingo-Android
Duolingo iPhone
Aside from that, you will understand that "every lesson is like a game", or so say those behind this amazing free language learning app. As you learn English, for example, you can see indicators of your learning progress. This will depend on whether you pass the assessments made during each level and whether or not you answer correctly.
For the rest, you can even lose lives for each failed attempt and even repeat the level. You will feel like you are going back to school where you will have to work hard to get results. Duolingo is a fairly interactive language app in the teaching area and one of the most popular today.
At least, on the platform you have around 10 courses available in your native language. But if you are already bilingual, you can even learn amazing languages ​​like Spanish or Chinese. Now do you know why we recommend Duoling?
Advantages of using Duolingo
Interactivity and fun guaranteed in each course.
It offers a large variety of languages, so you can learn the one you like or need most.
You can review your progress indicators to keep progressing.
Learn the language with Duolingo for free.
How much does Duolingo cost?
Absolutely nothing just download Duolingo and start learning. The creator made sure that the project had its sustainability through crowdsourcing and that participants did not have to pay a cent to access all the tools and multimedia library that the app offers.
Learn English for free, Portuguese, German, French, Guaraní or Spanish. But you should also keep in mind that you will get a free certification for completing the course in English. Practice your verbal skills and take on the task of learning new things through a language other than your own. Duolingo download for free!
Read also: Apps to learn English, the best
Further Reading:
English learning apps, the best
The Galaxy A20 screen is not working properly
IPhone camera not working, how to fix
The Galaxy A40 screen is not working properly
How to copy and paste in PuTTY