Several times in the past we have noticed how DOOM, the legendary FPS from id software, has still proved to be one of the most popular experiences among enthusiasts today. Specifically, we have witnessed a series of interesting experiments that have allowed us to see how the game of the early 90s is capable of running practically anywhere, even within a fast food ordering screen.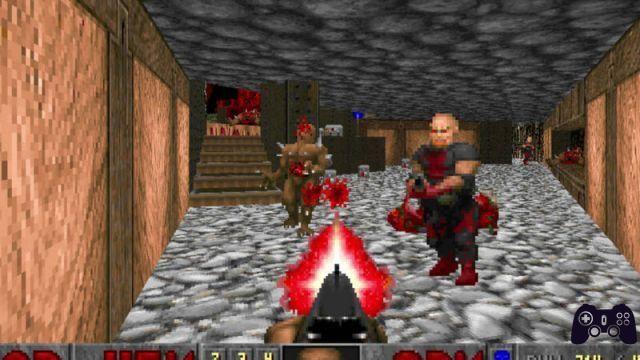 As weird as it sounds, it's all true, but what's even more incredible is that DOOM fans (you can buy Eternal on Amazon) know no boundaries. Just recently, a fan of the historic first person shooter conducted a particular experiment, demonstrating that it is possible to play the id software title even on a device that is not exactly very common like a ultrasound scanners. It seems crazy, but everything is possible and has been demonstrated with a video.
The result of this rather unusual test was conducted by the user known on YouTube as 'Buy It Fix It', who bought a portable medical ultrasound scanner to fix, and at the end of his work he tried to see if the scanner would be able to run the first iconic DOOM. The response was positive, the historic FPS also works on such a device so far from the gaming world.
Once again DOOM has done it and can boast of having crossed a new border. We can't say for sure, but the doubt begins to come the FPS is one of the most compatible titles ever given the high amount of devices, many of which are not even related to the gaming world, are able to support it in a completely playable way.
Before saying goodbye, we advise you to also visit our YouTube channel, where you can find videos dedicated to the gaming world at 360 degrees.