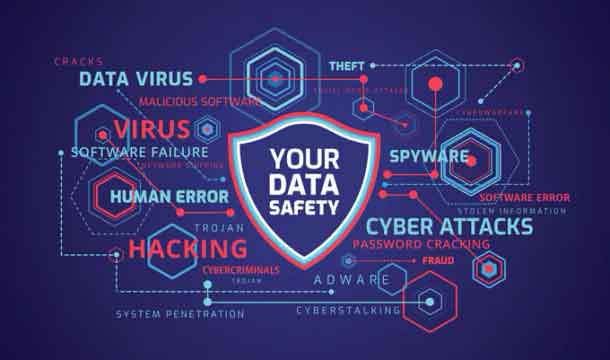 With the Windows 10 update, the new Windows Defender Security Center has arrived. It is more functional than previous versions and has extra features like a SmartScreen filter and a parental control system. It also runs Windows Firewall, a program that protects you from external threats.
Due to its feature-rich nature, you may be wondering if you still need a third-party antivirus and security suite to protect yourself from various threats. Is Microsoft Defender sufficient as an antivirus?
Free antivirus for Windows, the best of 2021
Does Windows 10 need a third-party antivirus?
If you're looking for a top-notch antivirus, you're fine with Windows Defender. This firewall can protect you especially if you frequently download files from social media or websites. This is because the people working on this project have recognized cyber security threats in the past. With Windows Security, they found a way to get rid of them.
Windows Defender Security Center comes with continuous and comprehensive security. With this feature enabled, you don't need to install any other security software to protect your system. It is designed to increase security for Windows 10 users and Surface device users. Here are two such examples of how Microsoft Defender can protect your system.
How to disable Windows Defender
Turn on Exploit Protection in Windows Defender
There is one type of attack that can create problems for your operating system despite the difficulty in finding the items it needs to find in order to be successful. This is because this attack involves accessing certain items through memory.
How to improve online privacy
The solution, therefore, is to configure how the data is run. The idea is to prevent code from being executed from data-only memory pages.
In Windows 10, you can find the settings for the prevention of data execution. An advantage of having it is that you can use it to make life difficult for malicious software authors. What you can do is set it to completely eliminate attacks that hide malicious code.
To get started, tap the Windows key and start Windows Defender Security Center.
Go up App and browser control.
Scroll all the way to Exploit protection. click on Exploit protection settings.
In Data Execution Prevention (DEP), Choose On. By default, it may already be active.
Enable Ransomware Protection in Windows 10
Ransomware is malicious software that can invade your system and block access to authorized users. With this type of cyberattack, the invasion will only stop when you pay a ransom.
How to protect PC from hackers, spyware and viruses
Fortunately, Windows 10 can improve your security from this type of threat. Its recent edition of Microsoft Defender is designed to protect you from ransomware. But ransomware protection isn't turned on by default. So it's up to you to configure it.
Tap the Windows key and start Windows Defender Security Center.
Go to Protection da viruses and threats.
Scroll down until you find Ransomware protection.
Open this section.
Search Controlled access to folders. Now move the cursor to the right.
Further Reading:
How to disable Windows Defender
How to uninstall Malwarebytes from any computer
How to use Microsoft Defender
How to uninstall Norton Antivirus from any computer
How to change Microsoft account in Windows 10