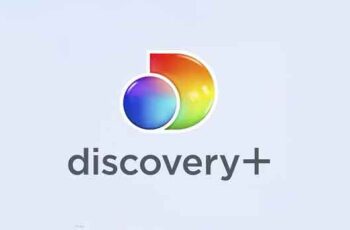 Discovery Plus is a video streaming service, so it is prone to all the problems that other online streaming services have. Network problems, software problems and a whole host of other problems. Many users have complained that Discovery + often doesn't work, we are here to help you solve the problems with these 13 solutions.
To fix Discovery + not working and start watching your favorite shows again, try the troubleshooting tips below.
The following troubleshooting tips for the Discovery + app not working apply to a variety of devices that allow you to stream Discovery +, including the web player on PC and Mac and the Discovery + app on various platforms such as phones and streaming devices. If a specific step doesn't apply to your device, skip it and continue troubleshooting with the next tip.
Why is Discovery + not working?
While many things can cause problems with Discovery +, the two most common problems are Internet problems and software problems.
Problems with the Internet can be caused by network connectivity problems, problems between the Internet Service Provider and the Discovery Plus servers, and problems with the Discovery + service itself.
Your web browser can cause software problems if you are using the web player on a computer; Discovery Plus app is at fault if you are using a phone, tablet or streaming device. In order for Discovery + to work again, you'll need to check for potential problems with each of these things until you find out what's wrong.
What to do when Discovery + doesn't work
To stream Discovery Plus, you need a high-speed Internet connection and a device compatible with the Discovery Plus web player or app. If any of these components have a problem, Discovery + will not work.
To reset Discovery +, follow these troubleshooting tips:
1. Check if the Discovery + server is down
If the Discovery Plus website or web player doesn't load, suddenly stops working, or the app doesn't load thumbnails or videos, the Discovery Plus service itself may be completely down.
2. Restart your device
Whatever device you are using to stream Discovery Plus, be it a computer, phone or any other device, try restarting it. Some devices need to be unplugged to restart them, while others need to be turned off. Many have a restart option along with the shutdown option. Once your device has completely restarted, try streaming Discovery + and see if it works.
3. Discovery + not working? Try on another device
Check if the problem exists on multiple devices. For example, check the Discovery Plus app on your phone if you have tried to stream via the web player on your computer. If the problem exists on only one device, that specific device has a problem. If multiple devices are unable to stream Discovery +, there is a problem with your internet connection or a problem with the service itself.
4. Check your Internet connection
Discovery Plus requires a high-speed Internet connection and the connection must be satisfactory. If it is too slow or intermittent, Discovery + will not work. Check your connection to make sure it works by loading a web page or using another streaming service and that it is fast enough using a speed test service.
Discovery + recommends the following speeds:
0,5 Mbps: minimum required speed
1,5 Mbps: Recommended minimum speed.
2,5 Mbps: Recommended for SD quality video
4 Mbps: Recommended for HD quality video
Faster speeds allow for a better viewing experience, while slower or intermittent speeds cause streaming issues. If your connection speed is slow, contact your Internet Service Provider (ISP) to see if you can upgrade or if there is a problem with your connection.
5. Test a wired internet connection
If you're trying to stream over Wi-Fi or a mobile internet connection, switch to a wired connection if possible. For example, connect a desktop or laptop computer to the router with an Ethernet cable and check if Discovery + is still not working. If so, you need to improve your Wi-Fi or mobile Internet connection.
6. Improve your Wi-Fi signal
If your streaming problems are gone with a wired connection, try improving the Wi-Fi reception. If possible, move your streaming device and wireless router closer and remove any obstacles. Try to position the router as high as possible and keep it away from sources of interference.
7. Restart the modem
Many network connectivity problems can be solved by simply restarting components such as the modem and router. If you have access to your modem, router, and any other networking hardware, try restarting everything. Typically you will need to turn off the equipment, unplug it from the power supply for a few minutes, then plug everything back in and turn it back on.
8. Close the Discovery + app and restart it
If you are using the Discovery Plus app on a phone or streaming device, close the app completely and restart it. If your device doesn't support closing apps, just restart it.
9. Update your app or browser
If you're using the Discovery + app on a phone or streaming device, make sure it's fully up to date. If you are using the web player on a computer, make sure the web browser is up to date. Modern web browsers are typically updated by closing and restarting the browser, although in most cases it is also possible to manually check and install updates.
10. Empty the app or browser cache
If you are using the Discovery + app and your device supports it, try clearing the app cache. If you are using the web player, you can clear the cache of the web browser you are using instead.
11. If Discovery + still does not work, reinstall it
If your app is up to date and the problem persists after clearing the local cache, you may need to delete and reinstall the app. Delete it completely, download it again and reinstall it.
12. Update your device
Your device may need an update. If you are using the web player, check for any operating system updates. If you are using the app on your phone or streaming device, an operating system or firmware update may be available.
Windows: how to update Windows
macOS: how to update macOS
Android: how to update Android
iPhone and iPad: how to update iOS
13. Contact your carrier
If the Discovery + service still isn't working and you can't find any problems with your network, device, software, or firmware, there may be a problem with your internet connection. Contact your provider and ask if there are any problems.
Further Reading:
Discovery + crashes? 11 solutions
Discovery Plus on LG TV: everything you need to know
How to Watch Discovery Plus on Fire TV: Download and Casting Methods Explained!
How to watch Discovery + on iPhone, iPad and Android
How to watch Discovery + on Vizio Smart TV