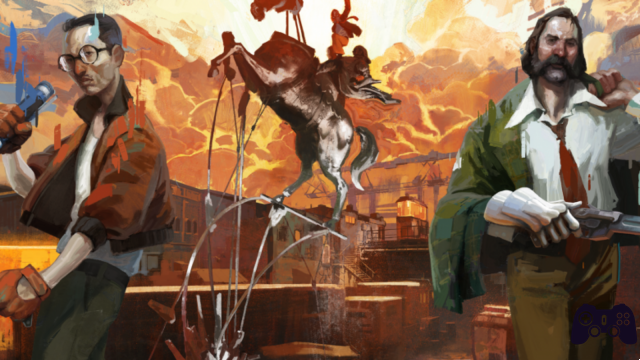 At the beginning of the month, a bolt from the blue has shocked the chronicles of videogames: ZA/UM had become a real company, dissolving the cultural association that had given birth to Disco Elysium. At the same time, several key figures who had worked on the game had been removed from the newborn company and today, one of them has decided to challenge the cards and challenge the development studio in court.
Who decided to go against ZA/UM, creators of one of the most original games of recent years? Robert Kurvitz, who in Disco Elysium held the role of game designer and script writer. This is a decidedly important cause, which could hide several surprises: according to some rumors circulating online, in fact, Kurvitz would like to take back the original rights to the work, opening up to a series of very unpleasant consequences for society.
At the moment the details of the case are scarce, but the first hearing will take place on November 28th. If Robert Kurvitz's intentions are confirmed, if ZA/UM wins, they may lose their rights to Disco Elysium. This would mean that a possible second chapter could not be produced. The hypothesis obviously appears improbable and it is not excluded that in the end the story cannot end with a simple agreement between the parties.
https://t.co/1A00K8H6gB
law-jaw
— ∞Luiga∞ (@martinluiga) October 23, 2022
There are obviously reasons behind this lawsuit and they would concern, at least so the papers suggest, the arrival of some investors in the company. Most likely several key elements of the collective, including Robert Kurvitz himself, did not agree with this decision and were forced to leave their jobs. Disco Elysium was simply the product of certain political and social ideas, which may now be returned to the original authors. While this comforts us on the one hand, on the other it makes us highly doubt the future of ZA/UM as a development team: without having the rights to their first work in hand, we really don't know what the developers will be able to work on.