The news comes directly from Reuters. According to some investors, some statements of Tim Cook regarding the iPhone demand situation in China would have been misleading and caused large losses of money.
Despite the excellent financial results achieved in the third quarter of this year, Apple will face a new storm that is rising on the horizon.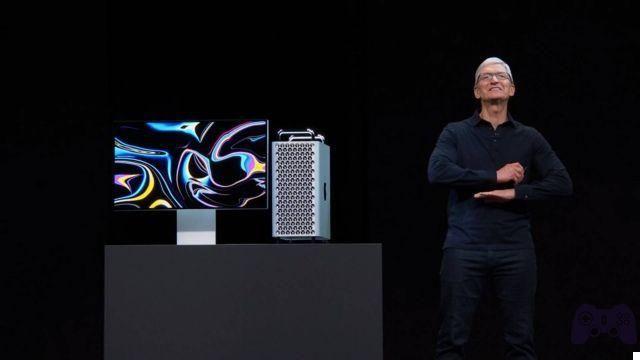 To accuse Tim Cook, CEO of the company, to have collapsed the title with his own statements AAPL (Apple Inc.) on the stock exchange was a group of shareholders led by an English pension fund, authorized to proceed in their own lawsuit by the United States District Judge Yvonne Gonzalez Rogers.
During a call with investors the November 1, 2018, Tim Cook allegedly said that although Apple was facing severe pressure regarding sales in some emerging markets, China was not one of those countries.
The company would indicate to its suppliers of reduce production just a few days after Cook's words and, on January 2, 2019, he would unexpectedly lower his quarterly revenue forecasts by a figure close to 9 billion dollars, according to Cook due to the pressure exerted on the Chinese economy by the trade tensions between the United States and China.
The revenue reduction forecast was a first for Apple since the launch of the iPhone in 2007. Shares of Apple fell 10% the next day, evaporating 74 billion dollars in market value. Apple and Cook have stated that there is no evidence of fraud or intent to defraud the plaintiffs.
In a 23-page document, Rogers said shareholders would plausibly have reason to believe that Cook's statements during the shareholder call, in which problems in the Chinese market were being downplayed, were false and misleading.
Read also: iPhone 12 Pro, the question is big: will Apple use the components of the iPad?
I complained they raised strong doubts that Cook was unaware of the risks during the call and allegedly pointed out that "Cook did not act innocently or with mere negligence," as Rogers also wrote in his document.
Now a judge to comment on the matter and decide if the allegations are well founded or not. It seems that Apple is unable, for one reason or another, to stay away from the courtrooms ...
Apple Watch SE with 44mm strap in GPS + Cellular version is available on Amazon for € 389,00.