We have already witnessed some leaks related to Diablo 4. Only a few weeks ago, from the "family & friends" program, a gameplay video was leaked showing over 40 minutes of gameplay for the next chapter in the Blizzard series (you can buy the third chapter for PS4 on Amazon). Recently, however, some screens have emerged from the same program relating, among other things, also to the character editor.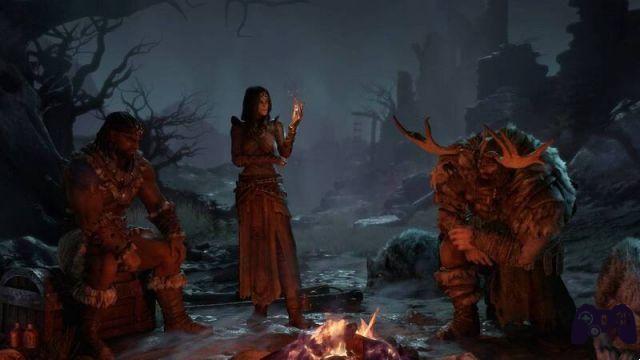 The gallery, which you can find entirely on Reddit, shows a dozen screenshots made in-game by someone who has tried the "family & friends" program. Furthermore, many of these are related to the creation of the character and show different details in the customization granted by the editor. Unfortunately, the author of the gallery has set the game language to Cyrillic, so it is difficult to understand the content. However, the images show different aspects of customization such as tattoos, faces, outfits and classes that we will be able to use in creating our Diablo 4 characters.
Also, some of these screenshots were taken during the actual game and show other interesting elements. In fact, the author offers us a glimpse of the skill tree that Diablo 4 will make available to us and a part of what is presumably the initial area of ​​the game map. The details provided, in this case, are not very many but show the phases immediately following the creation of our character.
Furthermore, all these leaks risk creating a serious problem for Blizzard in view of the next Diablo 4 beta. This, in fact, to be released in the first months of 2023 and shortly before the official launch, will show the endgame of the next chapter of the saga. While being able to access it only by invitation granted by the developers themselves, this beta risks revealing too much about the Blizzard title. By showing rather advanced content such as dungeons and, of course, late game characters, the risk that fans will know more than necessary before launch is certainly high.