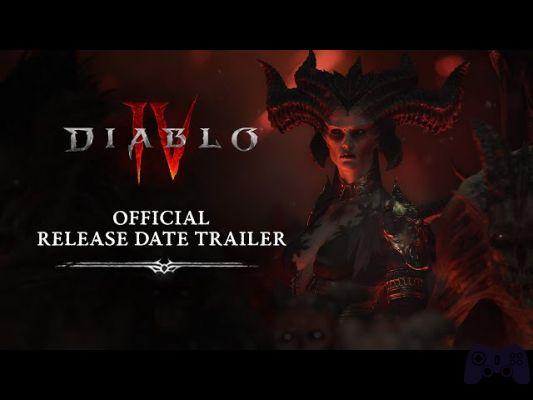 Over the last few weeks there had been a lot of talk about Diablo 4 and a possible open beta in the pipeline in the first months of 2023. Now, at The Game Awards 2022, clarity has been shed on the game: Blizzard has in fact decided to participate in the event, with a new trailer, which revealed the release date and the presence of a trial version
Of great impact, the trailer was precisely the antechamber of a series of announcements dedicated to Diablo 4. The first, and most important, it's definitely about the release date. The game will debut on June 6, 2023, obviously for PlayStation 4, PlayStation 5, Xbox Series S, Xbox Series X, Xbox One and obviously PC.
The Game Awards 2022 was also the ideal scenario to discover that yes, Diablo 4 Open Beta is indeed here. At the moment the dates have not been announced, but early access can be unlocked by pre-ordering the game. According to some rumors, the trial period should be held around February next year, but it is still good to wait for some official details before launching into any speculations or hypotheses. You can take a look at the trailer a little further down, but obviously there is no gameplay: it is, in fact, a single cinematic, as per tradition for all games produced by Blizzard Entertainment.
The rumors were therefore true: as we had previously reported, in fact, in recent days Jez Corden and other insiders or journalists close to Microsoft had predicted a similar announcement during The Game Awards 2022. All that was missing was the announcement of the Collector's Edition, but it is not excluded that the development and publisher team is not willing to reveal some special editions over the next few months. Keep following Game Division for all the news and upcoming announcements from the world of video games.