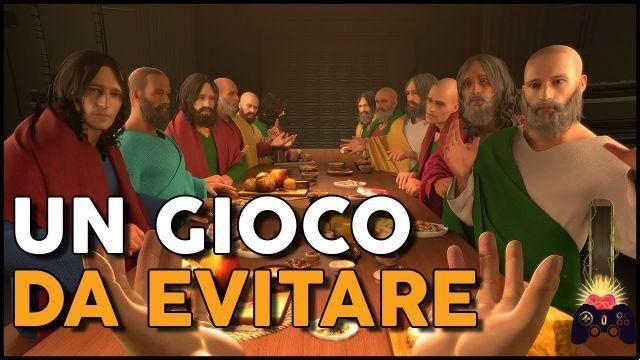 The next The Game Awards 2022 is less and less, and we all know very well that the gala evening hosted by Geoff Keighley will not be just awards. This last event of the year has now become one of the most awaited precisely because between one award and another we can see a series of very interesting announcements. To date it is still too early to understand which new games will be presented in just under a week, but according to a new clue it seems that there will be a way to see something related to Diablo 4.
To give us a small taste of what could happen very soon was the same Blizzard. The US company was recently the protagonist of the launch of Overwatch 2, and soon another large production could take the limelight. Let's talk about Diablo 4, the long-awaited and much talked about fourth chapter of the dark fantasy RPG series that should see the light over the next year.
With a new post published on official social networks, Blizzard has released a few-second video clip that suggests that some Diablo 4-themed news is very close. The video is very cryptic at the moment and sees many red petals raining from above. There's nothing else in the clip, but it's the post's caption that gives us a new clue that reads as follows: "Heed our warning, Lilith is coming."
It therefore seems that Blizzard is preparing for something at home, and the first thought that may come to mind is that an announcement on Diablo 4 could arrive during the next The Game Awards 2022. We remind you that the gala evening will be broadcast in the night between Thursday 8 and Friday 9 December and it will also be possible to follow the event in streaming on the TGA social channels.