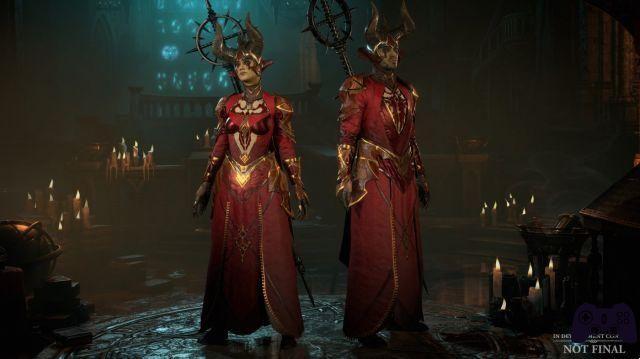 One of the biggest revelations of these The Game Awards 2022 was certainly that of Diablo 4. A brand new trailer has in fact revealed the official release date of the new and fiery chapter of the Blizzard saga, currently expected on PC and consoles starting from June 6 next year. A goal that is not too distant, therefore, which in the past few hours has given sector experts food for thought, suggesting the possibility of a not too positive career change.
It was the Washington Post, in this case, that cast the first stone, through a recently shared report in which it claims to have interviewed a fifteen Blizzard employees (some still at work and some now out of the studio) who confirmed a single chance to complete the gigantic amount of work behind Diablo 4 in time for the confirmed release date: so many extraordinary.
Based on these internal and anonymous sources, therefore, Blizzard's new effort will easily turn into forcing current employees to work on its development to the so-called "crunch", in order to keep the promises to the general public of enthusiasts and the officially confirmed company objectives .
Furthermore, the report of the post also mentions a "general internal disorganization" at the studio in the development of Diablo 4, responsible for some important postponements on the roadmap (apparently in the initial plans the video game should have been released during 2021), and important changes to the main script level (the elimination of some rather raw moments from a sexual point of view is mentioned). We remind you, however, that the information from the Washington Post is not in any way official, therefore we invite you to read it with due caution.
Before saying goodbye, we suggest you drop by our YouTube channel, where you can find videos dedicated to the videogame world at 360 degrees, with curiosities, goodies and reflections on the sector and the current approach possibilities it offers.