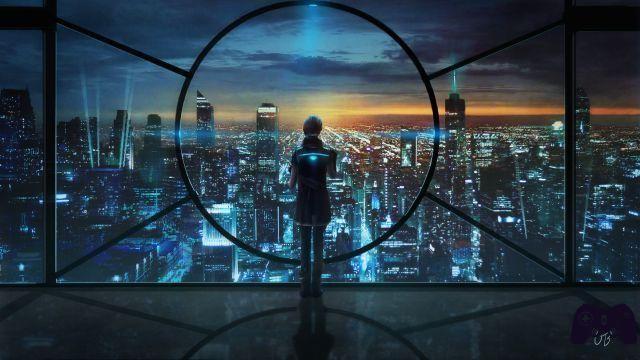 Detroit: Become Human confirms that David Cage is the Dan Brown of the video game.
Detroit: Become Human reiterates - perhaps for the umpteenth time - one thing: David Cage is not neither a hero nor a barefoot. Following the myth of the objective review, in the case of a product like Detroit: Become Human, is madness: it is inevitable that everything depends on one's personal history, on the choices made and on the expectations that are built up in the course of construction. And also from the playful precedents with David Cage and his Dan Brown effect ...
You can have opposites on his work and more generally on Quantic Dream's Interactive Dramas and those who followed the French studio, consider them non-videogames or instead support their desire to be strongly (sometimes, even forcibly) story-driven. , but Cage cannot be elevated to the status of guru - we have already seen it, even his most acclaimed work suffers some problems of script - and not even reduced to that of Pied piper good for enthralling crowds and little else.
Detroit: Become Human is yet another confirmation that David Cage is a good screenwriter, but a victim of the Dan Brown effect
But what is it, this Dan Brown effect?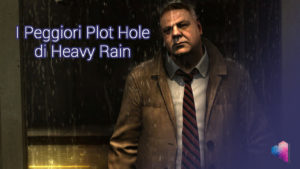 To learn more:
The Deadly Sins of Heavy Rain - Plot Hole and Suspension of Disbelief
Those familiar with the works of the American writer may have already understood where we are headed: Cage (like Brown) is clever in building suspense, in keeping the player glued to the controller as much as his colleague can hold him with his nose over the pages, but then when it's time to unravel the mystery stumbles. Because the solution never fails to be fully satisfactory, either because of some plot hole or because one deliberately remains vague; because the mystery at the end of the experience is always more interesting than its conclusion, which always leaves an aftertaste of dissatisfaction.
Detroit: Become Human is no exception, and by the end of the game - of our game, at least - Cage was found missing right in mystery on which the writer had bet.
It is difficult now to explain everything without anticipating too much, in a title that lives above all on fiction.
Three characters: one well managed, one swinging and the other a filler
Let's start by saying yes, the choices actually change the outcome of the game, and although in a couple of circumstances you appeal a little too much to the suspension of disbelief (or do not give yourself a choice directly, making things go in a certain direction) Detroit: Become Human has quite different endings among them. In a world that is facing a series of ethical and social dilemmas linked to the figure of the androids, which are replacing human labor even in everyday activities (yes, including the sexual sphere), the player ultimately becomes the tip of the balance to decide how it will end everything on a macroscopic scale , being able to influence public opinion on the issue and also what, in the end, the two "factions" want to achieve. Everything is approached through three different points of view, that of hunter of deviants Connor - an android programmed to hunt for all those models that seem to be "humanizing", in perfect Blade Runner style - that of Markus (who during the game will become a sort of leader for deviants) and that of Kara, the android who was the "spark" from which Detroit: Become Human then became inflamed but who in the end, in fact, represents a sort of filler connected only tangentially the other two storylines and what's happening in Detroit. Connor's segment is the most interesting, and probably also the best written one: because Connor in the end is the one that lends itself to being played in several different ways, the one that allows you to influence the story in the most direct way and above all the most contact with the mystery mentioned above, linked to the phantom figure of ra9. And also, it must be said, the most fun to play of the three characters, given the stages of investigation on the crime scene to be carried out in his shoes and what can be discovered and deduced on the field.
The problem? If you decide to play a certain way to get certain answers, then these are vague and disappointing.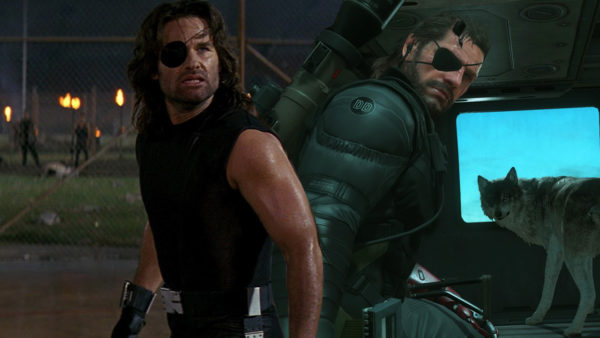 To learn more:
Cinema and Videogames: a comparative history.
It happened to those who write to you personally, because they wanted to get to the truth behind it at any cost ra9. But in general it also happens by enlarging the picture, because certain aspects are not given the right attention to videos. It is emblematic that one of the most indicative characteristics of Markus comes revealed only by sketches to be unlocked with the points accumulated in-game or in the more particular ending to be achieved. A shame, because as far as Detroit: Become Human has not been invented nothing unusual (if you have read a certain type of literature, you will not be surprised practically never) is still well written, interesting and even extraordinarily detailed if you look at what surrounds the game world. The risk of a Third World War (again USA against Russia), the progress of science and the various debates around the figure of the android in everyday life, but also some chilling details on the political front, given that America is led by a president who comes from the world of entertainment and is faced with very serious emergencies, from unemployment to the climate. It is a pity that when the knots come to a head they remain too many questions, you remain too free to interpret, even if this time there are no sensational plot holes like in the Heavy Rain lock. And it's a shame that Markus's story gets lost for a good half and Kara's, from a certain point on, almost literally derails.
A well-written narrative then, even if it is not original and with some rhythm problems ... And although there remain a couple of untapped ideas and a couple of forcing (not totalizing, this time).
But wrapped up in what?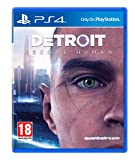 Detroit Become Human
On amazon: 27,81 € buy
From a technical point of view there is really nothing to complain: Detroit: Become Human is an impressive product, capable of show all your PlayStation 4 muscles. It is clear that, even in the sections where it seems that exploration becomes more courageous and present, we are faced with a product essentially on tracks and very guided in progression. And consequently having more control over what can happen on the screen it's easy to go and turn up the visual detail. But the final result is still really splendid on video, capable of really moving by virtue of the fact that the performance is convincing, from the point of view of realism. The facial expressions are really convincing, and if even in a few shots you actually stumble upon the famous Uncanny Valley, Quantic Dream makes a big statement. It is probably also thanks to these aspects if Detroit: Become Human is a serious candidate for the throne of the studio's most convincing product: maybe there is no "genius" made of unreleased and original Heavy Rain, but there is not even the its recklessness, its script problems and its flaws. There is the same Dan Brown effect, but it is not stuck to the finish and does not permeate the whole production.
Whether it's good or bad, it's up to you to decide ...
Verdict 8/10 Best Robo-LGBT Scene Award Comment The best David Cage? It depends. It depends on whether you prefer a less original product, with a vague taste of already seen and full of echoes of the narrative (and cinema) of the genre, from Blade Runner to Io, Robot (both the Asimov collection and the film with Will Smith) to a product that dares, makes a mistake (even sensationally) but takes its risks in order to claim a certain identity. The writer is in the middle, and therefore puts Heavy Rain and Detroit: Become Human on a very similar level: let's forget about Fahrenheit and above all Beyond: Two Souls and let's remember Quantic Dream for these two products, waiting for the next works. Pros and cons
✓
Connor's storyline
✓
The script holds
✓
Extremely detailed context
x
Kara's storyline
x
Unoriginal for Sci-Fi fans
x
Sometimes inconclusive