Over the last videogame generations we have witnessed a real expansion of videogame genres and also the creation of new strands (at this address you can find the guide to the best soulslikes). Among them, i detective games, that have always fascinated all those players who find in mystery or thriller something that can stimulate them at every game session. Finding out more about a particular murder, getting to the bottom of a mystery or exploring quaint towns are all elements that are always present in a self-respecting detective game.
Many titles with investigative mechanics or influences have come out over the last few years, and it is possible to find all kinds and with different themings. They range from the most classic titles on Sherlock Holmes up to more particular titles suitable for a younger target such as the saga of Life is Strange. Do you prefer completely different experiences? Give some good open world a try.
The best detective games
Sherlock Holmes
Life is Strange
Vampyr
LA Noire
Heavy Rain / Beyond Two Souls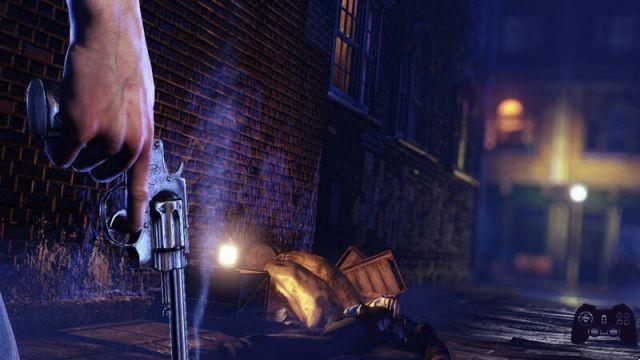 Sherlock Holmes the Devil's Daughter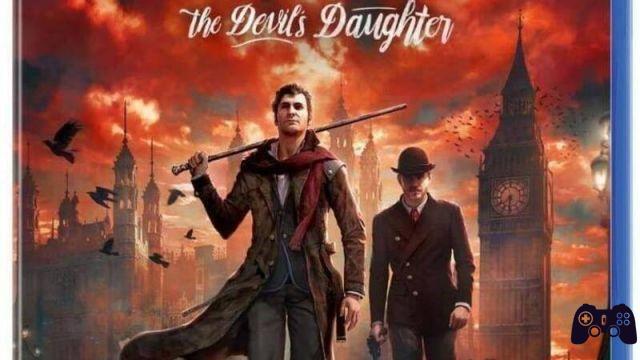 The character created by Arthur Conan Doyle has also invaded the gaming world with a series of titles that let us get to the heart of his most beloved and important cases. Between
Sherlock Holmes The Devil's Saughter
, you will have two video games full of mysteries and searches for the culprits of numerous murders and mysterious unsolved cases.
See on Amazon
See on eBay

Life is Strange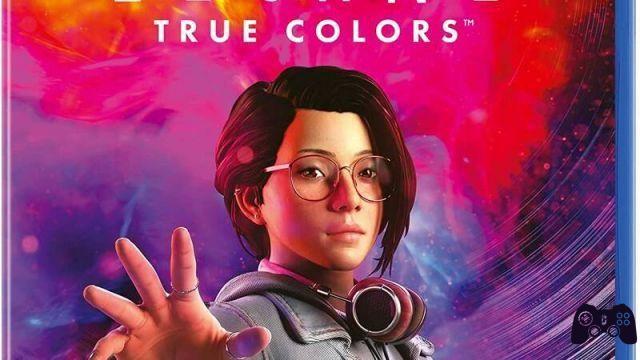 Moving on to something more modern, we cannot fail to mention the Life is Strange saga. Although it is not a pure detective, in the games of this franchise the mystery and truth-seeking element is always very present in all the games released up to this moment. We go from the progenitor of the series that launched Life is Strange in the Olympus of the greats, to go from a second chapter that is clearly more itinerant and a very recent True Colors that has been able to reshuffle some cards on the table a bit. All going from Before the Storm, a prequel chapter that tells the story of some key characters who appeared and / or mentioned in the first chapter.
See Life is Strange on Amazon
See Life is Strange on eBay
Vedi Life is Strange Before the Storm su Amazon
Vedi Life is Strange Before the Storm su eBay
Vedi Life is Strange True Colors su Amazon
Vedi Life is Strange True Colors su eBay
Vampyr
Remaining in the Dontnod house, it must also be mentioned absolutely
Vampyr
, a game with a much more investigative imprint, but which also mixes some action mechanics and a pinch of soulslike elements. Unlike Life is Strange, Vampyr is a darker and more mature title, which leads us to experience an adventure full of charm and mystery in the role of a vampire, who must try to solve the case that sees him as both victim and executioner of a terrible murder that haunts him from the very first moments of the game.
See on Amazon
See on eBay
LA Noire
Even a big name like Rockstar Games has ventured into making a purely investigative game. Let's talk about
LA Noire
, a title born during the PS3 and Xbox 360 generation but which was reborn just a few years ago thanks to an excellently crafted remastered edition. The streets of a mid-40s Los Angeles will be the scene of a series of apparently unrelated cases, but which at some point will begin to converge into a very unhappy truth. We'll let you discover the rest for yourself in this great little videogame pearl.
See on Amazon
See on eBay

Heavy Rain e Beyond Due Anime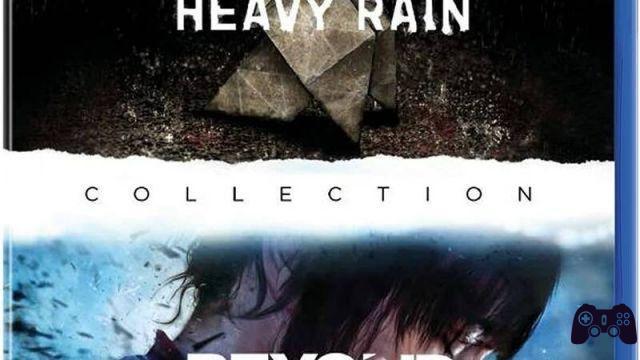 We close with two Quantic Dream classics.
Heavy Rain
is perhaps one of the most pathos investigative experiences ever created. In the role of a father who has lost his son you will have to go on a hunt for the truth, trying to reveal what is hidden behind a mysterious figure and what happened to little Shaun. A purely investigative title that knows how to play well on the story, and that will leave you breathless between ever-changing situations and many twists and turns.
Beyond Two Souls
it is instead a much more marked title on the mystery aspect, even if in many phases of the game you will find yourself investigating some of the events that you will find yourself experiencing.
See on Amazon
See on eBay
How to choose the best detective games
If you have reached this point in our guide, you will most likely be great experts in investigative video games and therefore you will already know how to move within this particular and fascinating strand. If, on the other hand, you don't feel particularly well versed, it is important to understand how not all investigative video games are the same and choosing the best ones is certainly not a simple undertaking.
Personal tastes, setting, themes and, why not, even who the protagonist is, as well as obviously the game platform: the aspects to take into consideration in this choice are different and all important. To help you stay on course e find a mystery worth playing, we have therefore compiled this list of tips and tricks, which we hope will assist you in finding the ones that are the best detective games according to your tastes and needs.
How does a detective video game work?
For many it could be something taken for granted, especially for the more accustomed to this video game genre, but before going further into the other tips it is a good and right thing to understand what is meant by investigative video game. How does an investigation video game work? A completely legitimate question, which we will try to answer in this first paragraph of our wiki.
An investigative game is, although there are different variations, in principle a title characterized by a strong narrative component, in which we will be called to solve a mystery, which can be the discovery of the culprit of a murder as well as finding some lost object. The way we do it can differ greatly from title to title, but usually our task will be to find clues, looking for documents, letters and other objects and talking to various people.
Also to be taken into consideration is the fact that most of the investigative video games, such as Heavy Rain, are equipped with multiple endings, reachable on the basis of our choices at stake. In short, finding all the clues and moving in the correct way can very often lead to better and more explanatory endings in this category of games.
Setting
Another aspect to keep in great, great consideration during what is one's decision-making process in the purchase of one of the best investigative video games is that relating to the setting of the title. On the market, in fact, there are different games of this kind with completely different settings, which start from the detective story of the 50s up to mysteries set in the present day, obviously passing through a whole series of other scenarios.
Choosing a detective game equipped with a setting that is of one's own interest it can certainly give an extra something to the whole experience, making it more pleasant and interesting to play. Conversely, leaning towards something that is not completely in one's comfort zone could lead to getting bored earlier than necessary and enjoying less the mystery devised by the software house in question. In short, don't rely only on this, but keep in high consideration who they are historical period and themes of a video game before proceeding with the purchase.
Protagonists
Another element, which goes hand in hand with the previous one and which is good and right to take into consideration is certainly that relating to the protagonist of investigative video games. As you can imagine, and as you will have understood by looking at the works recommended in our buying guide, it is not unusual to find extremely famous characters in games of this genre, such as the great Sherlock Holmes. If you love them, it is therefore evident that investigative video games that see them as protagonists are decidedly more recommended for you than others, while if you prefer to immerse yourself in completely new personalities, your choice should hang elsewhere.
Price
If you've been following our pages for some time, you'll know that one of the tips we always want to give you in these buying guides is to take a look at the price. Spending too much for a product that is not of good quality or, on the other hand, too little for something that is only discreet are in fact some of the worst sensations that can be experienced following a purchase.
Precisely for this reason we have included in this guide to buying the best investigative games products all characterized by a good level of quality, but which differ in what is the selling price. Which means that in our list above you can find a bit of everything, starting from the latest release on the market up to some still very valid glory from a few years ago. Whether you don't have a substantial budget, or you want to throw yourself into a recent title with the latest graphic improvements, in short, in this article on the best investigative video games on the market you will surely find something that suits you.
Game platform
PlayStation, Xbox, Nintendo Switch and PC: as you know very well by now if you love video games, not all of them are available for every platform. Some, in fact, can be played more or less on any platform, while to enjoy other experiences it is necessary to have the correct console. If Life is Strange, for example, you can find it practically everywhere, starting from the PC up to Nintendo Switch, Heavy Rain and Beyond Two Souls are only available for computers and PlayStation.
In addition to making sure you own a gaming platform where the title you have bet on is available, it is also essential to make sure you buy it for the correct version. A Nintendo Switch cartridge, for example, can never, ever be read by an Xbox or PlayStation, conversely a PC code can never be redeemed on other consoles, and so on. For many it will be a matter of discounted and almost banal advice, but it is still a matter of something to keep in mind, especially if you are not completely accustomed to the magical world of video games.