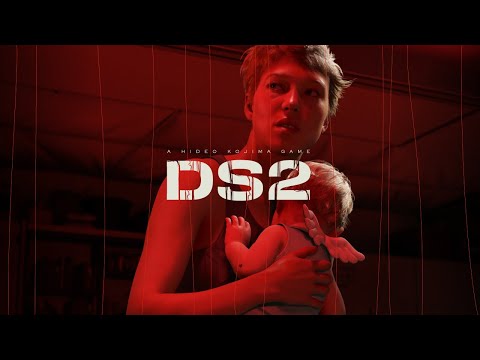 Over the Spanish night The Game Awards 2022 were held, where Hideo Kojima made Death Stranding 2 official. In reality, at least for now, there is very little official: the title has no release date and even its name would not even be the official one, considering that it is considered as a Working Title. However, at the end of the video, one detail emerged.
As you can see at the end of the trailer, Death Stranding 2 will not be developed with a new graphics engine, but by exploiting the DECIMA Engine. This is the same engine that gave birth to the Horizon series, created by Guerrilla Games and already used in Hideo Kojima's first game after his divorce from Konami. Therefore, the team that wins does not change: once again Kojima will use the graphics engine developed by Sony's first party team based in the Netherlands.
At the moment this is the only really relevant detail on Death Stranding 2, obviously beyond the confirmation of some members of the cast (which obviously won't be the last) and PlayStation exclusivity. In fact, just like the first chapter, the game will be exclusive to the latest Sony console, or PS5.
Several speculations have already started on Death Stranding 2, including the possibility that in reality the chiral network has been used for malicious purposes by Higgs and that the battalion led by the same is part of the enemies that we will face during the adventure , which will replace the mules. Speculations also on the world we are going to face: Will there still be Stranded Creatures or not? dquestions may not find confirmation for many months. We will update you as soon as there are further details and announcements on the matter, so keep following Game Division for all the news in the pipeline.
Before saying goodbye, we invite you to subscribe to our YouTube channel to stay up to date on the latest news in the gaming world.