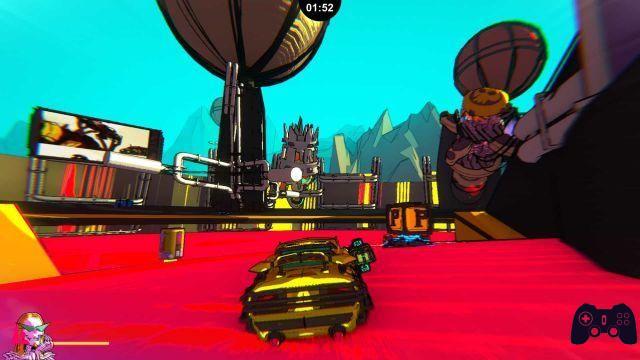 Does local multiplayer still make sense?
Keep this question in mind. We will need it later. That said, let's start this preview of Death Blonde. Preview because the game developed by Fabio Consorti and Federico Della Bona has not yet been released on Steam. What I have tried is a demo with only one map available. A little perhaps, even if I believe, or hope, it is enough to give some hints on what the game will be.
Demo that I have tried in preview, but that you during the Steam autumn festival can easily download and try. Well, without going further, we warm up the engines and prepare the ammunition.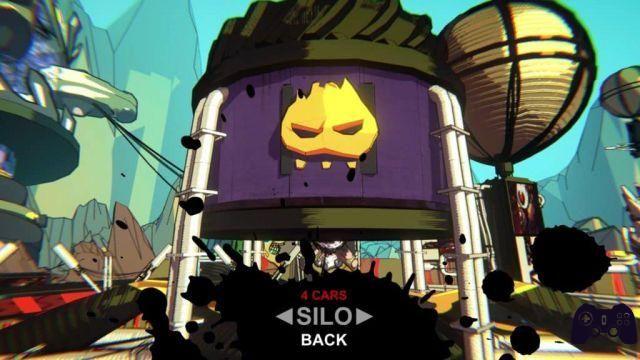 the only map available
Music and engines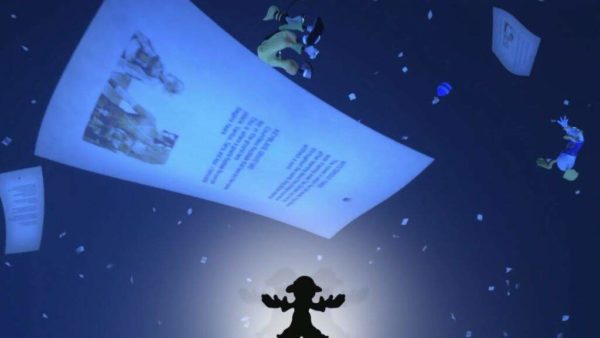 To learn more:
Music and video games, harmony between screen and stage
I combined the two components of Death Blonde in a single paragraph both because they are semantically connected (the word "engine" we usually associate with the sound of the engine and the music ... you don't need to explain it), and because they are the fulcrum of the whole game . Let's start with the simplest: the music. I must say that I loved the music. I love both heavy-metal and electronic music, and this fusion intrigued me a lot. The problem is that just one track repeated in loop after a while it annoys you. So nice, but I hope there will be some variety in the future, because the potential is all there.
Let's now move on to the engines. As I said above, I linked the two words because both are related to the sound, but for the engines we expand a bit and talk about machines in general. The game is a battle arena to a single life. Whoever stays last wins. Each of us will start with a fully armed machine and it will be possible to find power-ups scattered around the map. These upgrades will give speed boosts or different weapons (plasma, pump, etc.). Very interesting is the timer in the top center. When time runs out, hell will literally break loose on earth: CPU-controlled death machines will chase you until there won't be just one alive.
Well, let's start with the first problem: you cannot choose your own car. This is a demo, so I guess it's a practical choice, but I wanted to be player 1 and use the purple car! Bullshit aside, let's give the benefit of the doubt for now, but as a dispassionate advice to the developers: get the car customized in some way. It helps diving a lot.
The purple car is the best. Point.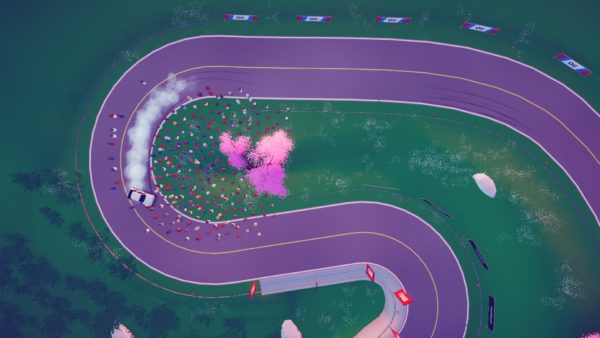 To learn more:
Art of Rally is pure poetry in motion
Let's move on to the second problem: aim and shoot while driving (and drifts). If we were taught that being on the phone while driving is a problem, well we should expand the regulation and also add firearms. Driving and shooting is really difficult. The best way is to collide bumper against bumper and shoot wildly hoping not to die before the opponent. The CPU itself uses this technique to defeat you, vain have been my attempts to get chased to detonate it on the crates of explosives scattered around the map. And let's not talk about friends! As players we were all looking for the most efficient way to win, and for this reason we always did some unthinkable front ends to end up riddling ourselves with shots, praying not to die. So another thing to improve absolutely.
For the rest the car it drives well, the drift works and the only map I have been able to try is complex enough to make you think of different strategies to get around the opponent. The time has come, however, to answer the initial question and to explain the mechanics that attracted me the most when I was asked to try this game: local multiplayer.
Local design and multiplayer
Small quick hint to the design by Death Blonde. I like colors. Maybe slightly less intense because after a while the eyes get tired, but these colors so strong, with these models halfway between drawing and a sketched and colored polygonal model, they drive me crazy (I wouldn't even call it cel-shading, because it doesn't have all these outlines).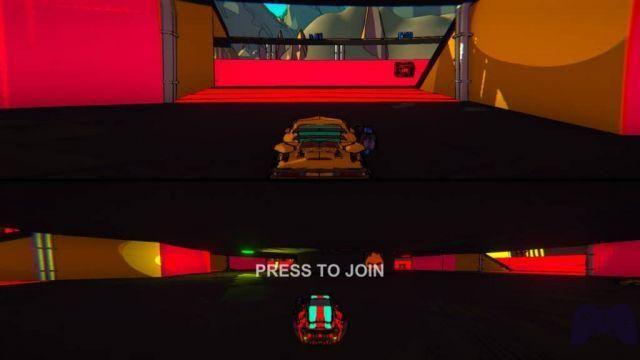 Local multiplayer is split screen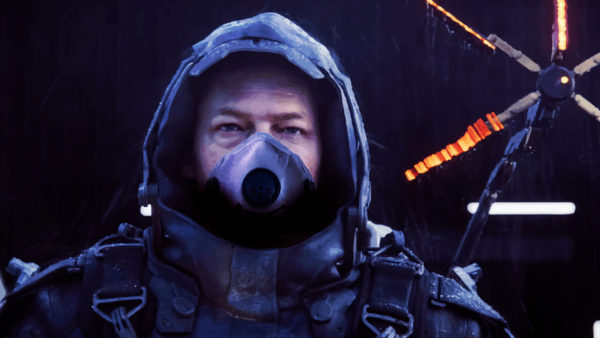 To learn more:
Video games, between community and aggregation
Having finished this talk, let's talk about the local multiplayer. The only way to play this game is to take advantage of this, perhaps anachronistic, game mode, unless you want to play only with the CPU of course. Why do I find this choice strange? Well, because the coronavirus has shown us that the internet is a precious resource, especially for gaming. Forcing players to find friends so they can come home and play seems a bit too much right now. Be clear, i love these games and I love board games, but why not put it as an optional choice? With the double choice both players like me who love local multiplayer would be satisfied, as well as those who would like to play with friends but who are perhaps too far away to reach them.
There are ways to play remotely of course: using Steam remote play or using Parsec. They are methods, however, a bit cumbersome for the average player. So playing this game I asked myself this question: does local multiplayer still make sense? Honestly I do not know. I hope these modes survive because the feeling of having a friend next to you and playing is priceless, but I also have to deal with reality: the more the age advances, the more time available to see each other is little ... You know what? So this preview ends here. I played a demo that you can try yourself. So search for Death Blonde on Steam, download it, play it and then come below in the comments to write me what you think both game and local multiplayer in general. I am really curious.
Start your engines and go.
Comment The demo is very interesting. Some flaws that can be improved and unfortunately only one map available. The potential is all there, try it and let me know. Pros and cons
✓
Good design
✓
Interesting gameplay ideas
✓
Beautiful music...
x
... Too bad it's just a song
x
Combat to be reviewed
x
Local multiplayer only