In recent weeks Electronic Arts is making a strong comeback on the scene. Only a few days ago we witnessed a very first look at Wild Hearts, the new IP developed in collaboration with Koe Tecmo and Omega Force, a well-known team that gave birth to the Dynasty Warriors and Toukiden saga. The surprises, however, do not end here at all, with the US company which is also ready to show us the first gameplay video of the highly anticipated remake of Dead Space. The news is official and now we also have a very specific date and time.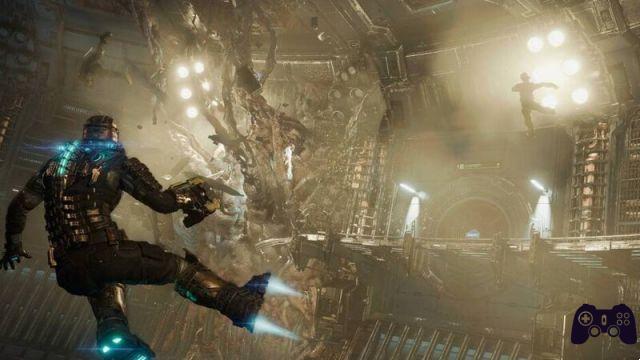 The announcement relating to the return to the scene of Dead Space Remake came a few moments ago, when the official social profiles were updated, revealing various fundamental information for anyone who wants to find out what the gameplay of this remake will be like. The game was announced a few years ago now, but finally we are starting to see more and more of the game which, we recall, already has a release date and is placed at the very beginning of 2023.
The next official trailer for Dead Space will be all about the gameplay of the remake, and we will be able to get our eyes on it in a very short time, that is from tomorrow 4th October starting at 17pm, Spanish time. At the moment it has not yet been clarified how long the movie will last, nor which parts of the iconic space survival horror we will see again with the new graphic design developed by EA Motive. What is important is that after much talk, fans of the saga will be able to take an in-depth look at the game.
Trailer tomorrow. Tune in at 8am PT for the first official look at #DeadSpace gameplay.
: https://t.co/n9sLvsOLJS pic.twitter.com/b9GEoOZfEf
— Dead Space (@deadspace) October 3, 2022
So here we are, we just have to be patient for a few hours and we will be able to see the remake of Dead Space in action. 2023 will surely be a year full of horror experiences, with this remake of the Electronic Arts saga making its debut no earlier than next January 27 2023 su console PlayStation 5 e Xbox Series X|S e su PC.