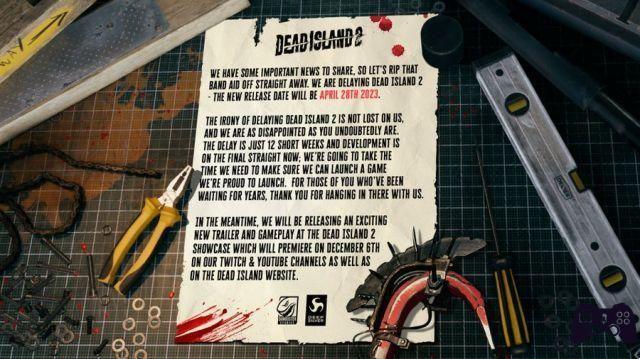 It seems incredible, but it's all true: Dead Island 2 was pretty much ready to release, 8 years after its original announcement and subsequent demise. The game, sequel to the first title that was created by Techland (which today can enjoy the success of the Dying Light franchise) has not had a very lucky life, with so many changes of development studios and today, that everything seemed done for the exit, yet another postponement arrives.
Originally scheduled for February 3, 2023 su console PlayStation, Xbox e PC, now Dead Island 2 will make itself desired even more, arriving on April 28, 2023. A postponement of about 12 weeks, which the development team at work (Dambuster Studios) will try to make less bitter with a new trailer and a new video of gameplay of the game, which will be released on December 6, 2022.
The reasons that led to the postponement of the title? They are not specified, but in the press release relaunched in the early hours of the morning, the development team said that this postponement will serve to launch a game "to be proud of". However, it is not excluded that the decision to postpone the game is not also the result of a perhaps too crowded launch window. In fact, Dead Space Remake and Hogwarts Legacy will also see the light between January and February 2023, two games that are certainly highly anticipated. Also Microsoft has yet to announce release dates for Starfield and RedFall and in all likelihood one of the two titles could arrive in stores during March 2023.
Dead Island 2 has been delayed to April 28th, 2023 pic.twitter.com/ULES0mFnkC
— Benji-Sales (@BenjiSales) November 17, 2022
To recap, the new release date of Dead Island 2 is set for April 28, 2023. After years of hibernation and consequent disappearance from the scene it is certainly a pity to wait a little longer before being able to get your hands on the new undead-based adventure. However, we are sure that the extra weeks will serve to launch a much better game and probably free of serious errors and bugs.