Several months ago, a whole series of rumors, speculations and rumors about this phantom Wumpa League followed one another on the net. In a nutshell, it would be a new game set in the Crash Bandicoot universe that mixes the classic gameplay of the three-dimensional platformer with a multiplayer experience. Now, after so much talk about the project, it seems that the time has come discover something more concrete about the project.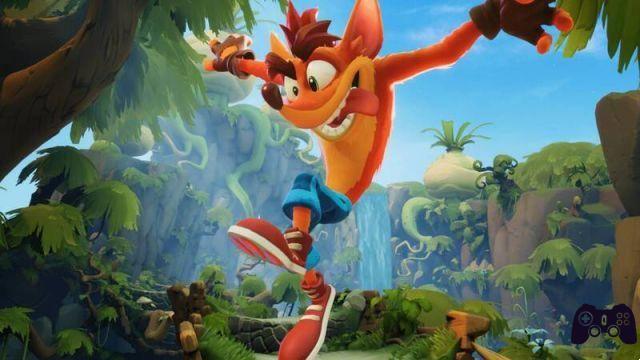 In these hours something has finally moved around the much talked about Wumpa League. The well-known insider Liam Robertson gave us a very strong signal regarding the existence of the new project with the characters of Crash Bandicoot. This time, however, we are not talking about mere rumors based on little or nothing, but the insider managed to find a very particular video that highlights a gameplay of the game multiplayer.
As well as showing us Wumpa League gameplay, blatantly still in one very immature state of development, Liam Robertson has decided to reveal some details of what can be seen on the screen. Apparently the video section that has emerged on the net is dated 2020, so it is plausible that the game is now at a very different stage of development than we can see in the recent video posted on YouTube.
According to Robertson, Wumpa League looks like a game team-based and competitive online multiplayer, which sees players split into two teams made up of the most disparate Crash Bandicoot characters competing to get the most Wumpa fruit. Furthermore, in its first moments of development, the game had the same graphics engine as Crash Bandicoot 4 It's About Time (you can buy it on Amazon), even if this aspect cannot be seen in the video.
In short, it seems that Wumpa League really exists, or at least, seems to exist in Activision's plans. Now we just have to wait for an official announcement.