More and more often mobile gaming is overwhelmingly joining the more traditional gaming experience. This does not mean that consoles and PCs will be replaced, but more and more gaming companies are focusing a lot on bringing their successful brands to the mobile market as well. Call of Duty, and Genshin Impact are just a few examples of the most popular titles also landed on iOS and Android devices, and to better enjoy these experiences in complete portability, a controller smartphone dedicated.
The basic touch controls on every smartphone, in fact, are not comfortable for all players, especially if you come from console or PC gaming. To come to the rescue of these players, however, there are a whole series of products designed to greatly facilitate the gaming experience on your mobile devices. Currently there is quite a lot of choice on the market and suitable for all needs. But let's not waste time and see together what they are the best controllers for smartphones to buy online.
Smartphone controllers, the best of 2022
Razer Kishi, the best overall
Backbone One, the alternative with excellent compatibility
Sony DualSense, the best for PS5 gamers
Microsoft Xbox One Wireless Controller, the best for Xbox gamers
Razer Junglecat, the best for Android
SteelSeries Stratus+, the perfect fusion between Sony and Microsoft
8BitDo Zero 2, the economic alternative
GameSir X3 Type-C, the controller inspired by Nintendo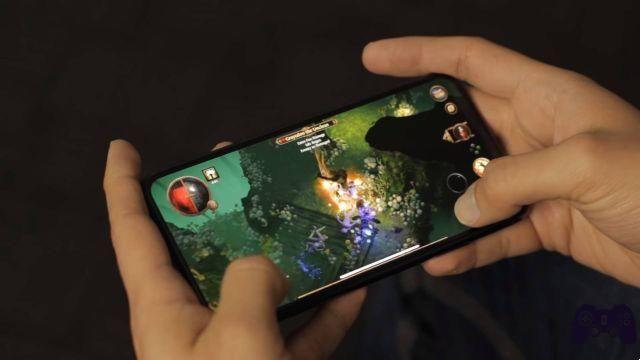 Razer Kishi, the best overall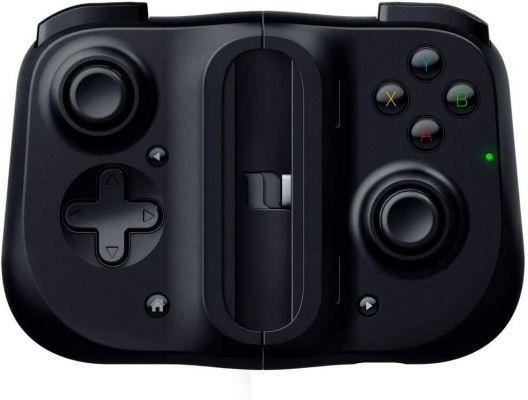 Let's start with one of the top-of-the-range choices on the market: the
Razer kishi
. This controller offers world-class quality and ergonomics, and is also compatible with most Android and iOS mobile devices. If you have in mind to aim for this type of product, with the Kishi you will find in your hands one of the best controllers on the square, which will always be able to give you the most from any type of videogame experience that you will play on your smartphone; all this at a decidedly affordable price. Furthermore, the Razer Kishi is also available in a version entirely dedicated to the latest gaming streaming service
Microsoft xCloud
.
See Razer Kishi for Android on Amazon
Check out Razer Kishi for iOS on Amazon
See Razer Kishi xCloud version on Amazon
Vedi Razer Kishi on eBay

Backbone One, the alternative with excellent compatibility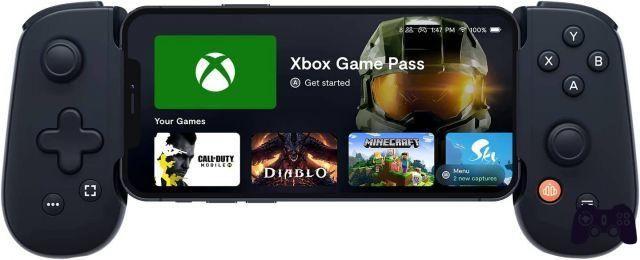 If the Razer Kishi hasn't convinced you, an excellent alternative is the Backbone One, which is also compatible with both Android and iOS smartphones (although for the latest iPhone models you will need an adapter). In fact, the controller connects with a USB-C type cable and is ergonomically shaped for additional comfort; at the key level, in addition to the common buttons and analog sticks, separate buttons for "pause" and "options" and one dedicated to screenshots. Then there is the audio jack, which allows you to connect headphones to listen to games even in quiet environments or to use voice chat. Additionally, the Backbone app will give you quick access to your favorite titles, as well as contain tools for social interaction with other users. The Backbone One is fully compatible with cloud gaming services like Xbox Cloud Gaming, so it's definitely an option you shouldn't rule out.
See on Amazon
See on eBay
Sony DualSense, the best for PS5 gamers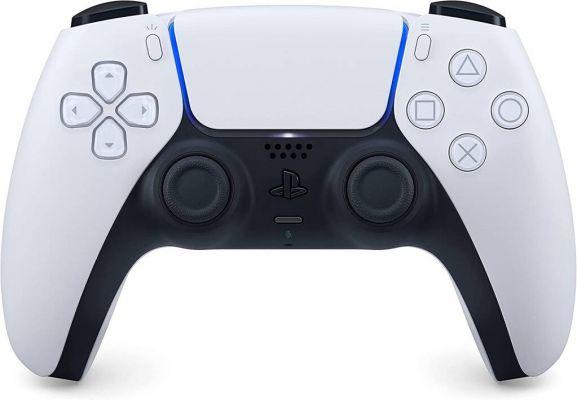 Sony's DualSense is unquestionably one of the strengths of the PlayStation 5, but it's also compatible with iOS and Android smartphones. The controller represents a clear improvement over the old DualShock 4, presenting not only a much more elegant and modern design, but it is also much more comfortable in the hand thanks to a perfect grip and texture. Despite this, among the main aspects of the DualSense there are the haptic system and the adaptive triggers that will guarantee you greater immersion during the gaming experience, simulating situations such as rain or footsteps in a more realistic way. If you already own a PS5, then using its controller for your smartphone is the right choice.
See on Amazon
See on eBay
Microsoft Xbox Wireless Controller, the best for Xbox gamers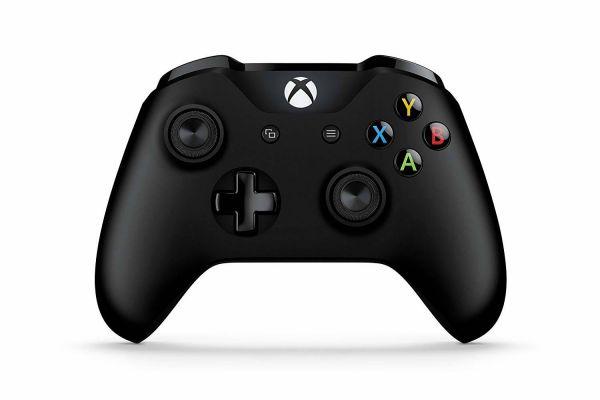 The same goes for the pad of the Microsoft console family. The
Xbox One controllers
(or Xbox One S|X) is also compatible with almost all mobile devices. If you already have an Xbox console at home, both new and old generation, there is nothing left to do but configure your beloved pad to your smartphone, so you can enjoy all the titles you own on your smartphone or tablet in complete comfort. Tablet. It should be emphasized that the Xbox pad is also required to use the Microsoft xCloud cloud gaming service.
See on Amazon
See on eBay

Razer Junglecar, the best for Android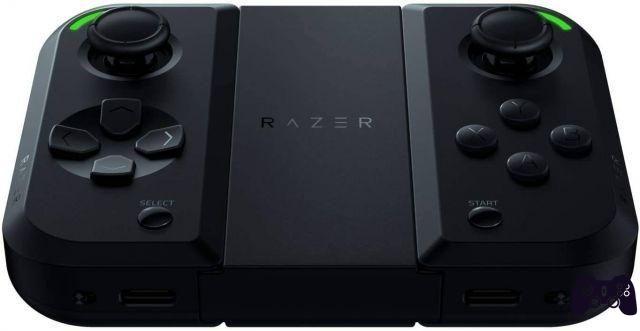 Another excellent choice always from Razer is the recent one
Junglecat
, compatible with Android devices only. At a cost very close to Razer's previous choice, you can take home an excellent smartphone controller suitable for any type of gaming experience. The design, very similar to what is proposed by the Nintendo Switch Joy-Con, allows both to connect the two controllers to the sides of your smartphone, and to connect everything to a support to transform everything into a traditional pad and play with the phone attached to a clip.
See on Amazon

SteelSeries Stratus+, the perfect fusion between Sony and Microsoft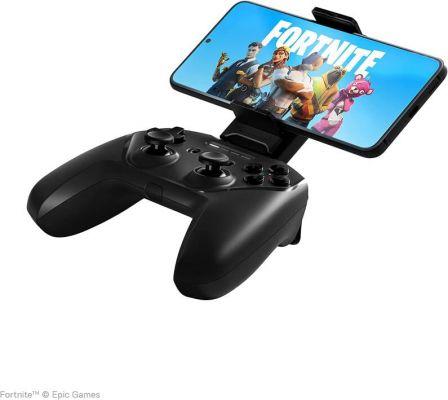 Let's now move on to a controller that we can define as a perfect middle ground for those who love the ergonomics of console pads and accessories dedicated to smartphone gaming. Let's talk about
SteelSeries Stratus+
, a controller that is positioned as one of the best ever for quality price. At first glance the pad looks like a fusion of the shapes of the Xbox pad and the PlayStation-style analog layout. All covered with solid materials that allow players to carry out even long gaming sessions in total ergonomics.
See on Amazon
8BitDo Zero 2, the economical choice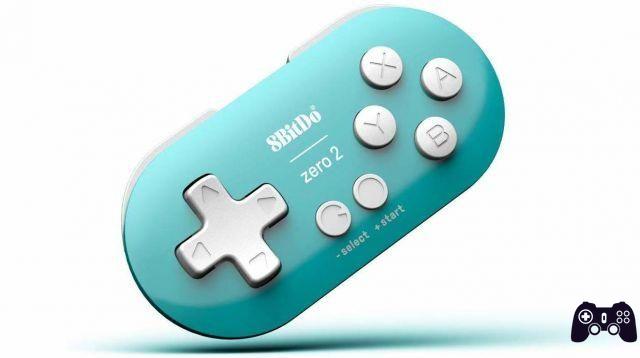 Now let's move on to one of the most characteristic and unique smartphone controllers on the market at the moment. L'
8Bit Do Zero 2
it comes with a minimal but very colorful design, and offers an excellent solution for all those who, even on mobile, prefer videogame genres more oriented towards the vintage era of video games, perhaps even through various emulators. The icing on the cake, the 8BitDo Zero 2 can also be updated via firmware update on the product's official website.
See on Amazon

GameSir X3 Type-C, the controller inspired by Nintendo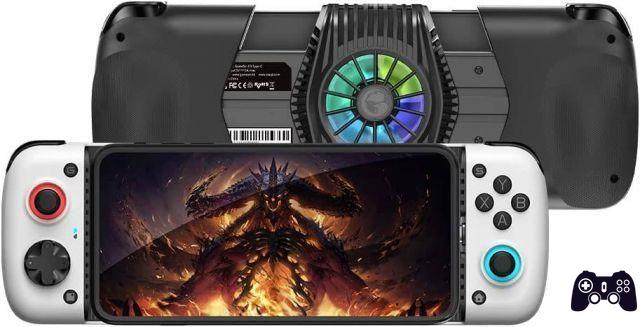 We close the guide to the best smartphone controllers with the
GameSir X3 Type-C
. This dual controller takes inspiration from the Nintendo Switch Joy Con, giving smartphone players the ability to attach the two parts of the pad to the sides of their mobile phone. Even the composition of the buttons and analog sticks takes up exactly what Nintendo proposed, and for this reason, if you already own the console, you will immediately be happy to use this controller on your smartphone. It is also a highly customizable controller: many parts are interchangeable, from the ABXY buttons to the D-Pad to the analog sticks, thus making it adaptable to your style of play. Finally, in the back there is a fan that will reduce will ensure a constant temperature in the back of the smartphone, preventing it from overheating.
See on Amazon
How to choose a smartphone controller
To date there are a myriad of smartphones on the market and each of them, with different shapes and sizes, are able to better support some controllers rather than others. For this reason, not all gaming supports are necessarily suitable for all smartphones present today. The player element must also be added to this fact; each with their own habits and preferences to be absolutely taken into account when intending to buy a smartphone controller to jump into this type of gaming experience.
Features to consider
As you may have noticed, there are several excellent quality smartphone controllers on the market; So how do you choose the best one for your needs? There are a few features to consider as a starting point: first there are the dimensions, which impact both ease of use and portability; in fact, if you travel often, you could favor a foldable controller that takes up little space in your suitcase or backpack.
Secondly there are the amount of buttons: we have presented controllers with many buttons like the Backbone One and other more essential ones like the 8Bit Do Zero 2; it's up to you to choose the one you prefer based on the titles you want to play the most.
Finally, you have to take into consideration the type of connection, since there are both wired and wireless smartphone controllers; the first category ensures you a constant connection, but obviously it will occupy that port on your mobile phone and reduce compatibility if your smartphone does not have the right output (usually Type-C). Wireless controllers are more compatible, but they can have slight delays in registering commands, and obviously they need to be recharged, so they could give you problems if you intend to take them with you on long trips.
Controller console
Let's start with some good news: if you already own a console from the PlayStation or Xbox family, you don't need to pay even a cent. Through the Bluetooth connection, in fact, you will be able to connect your console controllers directly to your smartphone. By doing so, in addition to saving money, you will find yourself playing with a controller that you already know, without having to take the right measures on the placement of the keys. If you're looking for the best console controllers, check out our PRO controller guide.
Dedicated mobile controllers of each brand
There are many companies that create totally ad-hoc smartphone controller to enhance this type of mobile gaming experience. Each brand has its own quality and design standards, therefore, the advice we give you is to compare the various models offered on the market, always comparing them to your needs. In most cases, by now, the composition of the keys is always the same and may differ perhaps in the positioning of the analogs or backbones, but in broad terms all controllers now follow a standard that is nothing short of affirmed which often refers to console controllers best known.
Among the best known brands on the market we cannot fail to mention Razer, which has always been one of the giants when it comes to the creation of high quality hardware for playing. Even on smartphones there are several Razer branded products, and some of them are perfect for those looking for the ultimate experience on mobile devices. The perfect example of this kind of product is undoubtedly the Razer Kishi.
Hybrid controllers
There is also a third choice to take into account: that of hybrid controllers. In this case we are talking about particular pads that give players the possibility to press physical keys on one side and smartphone touch controls on the other. Unlike more traditional pads, the hybrid choice features fewer buttons and a single analog stick.
Support for controllers
Playing on mobile devices may seem very similar to the gaming experience experienced on consoles, or on PC via a pad, but there are substantial differences. For this reason, although smartphone controllers look like traditional pads in all respects, they need a series of essential accessories for anyone who wants to approach a mobile gaming session.
One of the most important is certainly the support for the phone. Usually it is a piece of hard plastic that allows you to hook your smartphone to the controller to enjoy the various gaming experiences in complete comfort. These supports are sometimes implemented directly in the controller, while other times they are real accessories that must be purchased separately.
There are smartphone controllers, though, that they don't need any support because designed following the philosophy introduced by Nintendo Switch. The Razer Kishi, for example, comes exactly in Joy-Con format, and you just need to insert the two pads at the ends of your smartphone to make it a perfect portable gaming machine.
What to play with a smartphone controller
Although in general all the titles on the store of your smartphone are compatible with the controller, some titles are designed specifically for this type of gaming. For example, a puzzle game like Candy Crush will be very limiting for a controller; much more suitable are instead the first person shooter such as Call of Duty, platformers and RPGs such as Genshin Impact, where there are many controls and for this you will need more buttons.