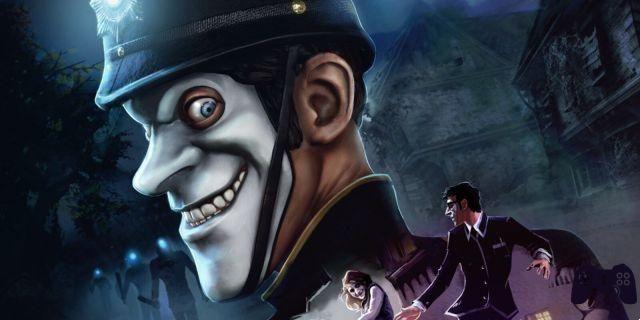 Compulsion Games, authors of We Happy Few (find it on Amazon), and team within the Xbox Games Studios is working on a new title. The news is not new, since the previous game of the studio dates back to four years ago. The novelty, however, lies in the new clues that have emerged about what will be a new IP for the software house. Thanks to an updated curriculum of one of the developers, in fact, we discover some relevant information.
It's now pretty much confirmed that Compulsion Games Unannounced Game is New IP which is 3rd Person Action Adventure-Game #Xbox@JezCorden already revealed that https://t.co/GHuex7JXQc pic.twitter.com/Db1BzAN86S
- Faizan Shaikh (@ FaizShaikh7681) October 9, 2022
Faizan Shaikh, on his Twitter account, reported the CV of one of the Senior Environment Artists of Compulsion Games. The latter has just been updated with information relating to the work carried out by the developer over the past year and three months. Already from the first lines we learn that the artist has been working on a new IP created with the studio. Furthermore, in a bulleted list that highlights the collaborator's duties, we discover that the game in question is a third-person action / adventure.
In the context of this new game, the Senior Environment Artist of Compulsion Games would have covered several duties. First of all, of course, the artist has collaborated in the creation of the game world by developing the assets and elements intended for the scenarios and for the construction of the levels. At this point, the curriculum becomes more varied and we can read that the artist has also made his contribution in the narrative sector and in the planning of the game levels. Specifically, we read that the Senior Environment Artist has collaborated in the creation of about a third of the levels of this new title.
Therefore, the artist potentially provides us with a lot of information related to the next title in development at Compulsion Games. In summary, in fact, we know that it will be a third-person action/adventure, probably structured on levels and with a narrative component. This is rather vague information which, however, guarantees that something is brewing for the studio and it is something they have been working on for over a year.