We have never seen such a large number of postponed games as in recent years. On the one hand this means that the various development teams are increasingly interested in providing a very high quality title right from the day of launch, but on the other side of the coin it is increasingly clear that making great games now takes much more time than to past generations. Just today it was the turn of Company of Heros 3 to be postponed, but let's see in detail all the official statements.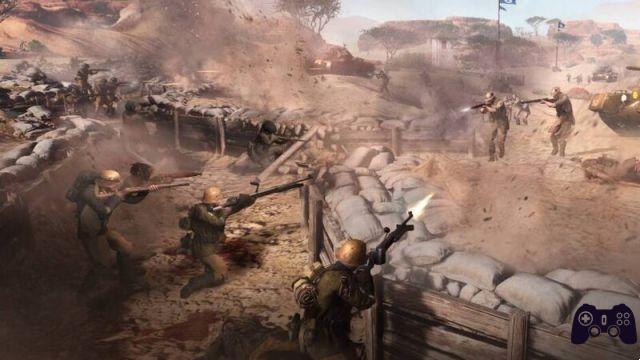 To announce this new postponement was directly the development team Relic Entertainment together with SEGA with the publication of an important update on Twitter. The team that is dealing with the development of Company of Heroes 3 wanted to emphasize that, right now, the new chapter of the strategic saga would not be ready to welcome the expectations of the fans, so the decision was made to postpone the launch.
Company of Heroes 3 will no longer be released on November 17th, but its day one is postponed to February 23, 2023. In this period of time the Relic guys will work hard to fix everything that is not yet at the top in this strategic experience. In the update post it is stated that at the current moment there are still several bugs to be fixed in the game, along with some gameplay improvements to be made and a number of situations to be refined.
Important Company of Heroes 3 Update pic.twitter.com/z0Pg7PsE10
— Company Of Heroes (@CompanyOfHeroes) October 4, 2022
In conclusion, the Company of Heroes 3 development team apologizes for this sudden date change, but also cares about thank the fans of the series for their patience and continued support they demonstrate every day. In short, it seems that the season of video game postponements is still open, but it is always better to delay a launch rather than proposing a game with many problems and not entirely appreciable at launch.